Charging Station for Electric Vehicles at Hampshire College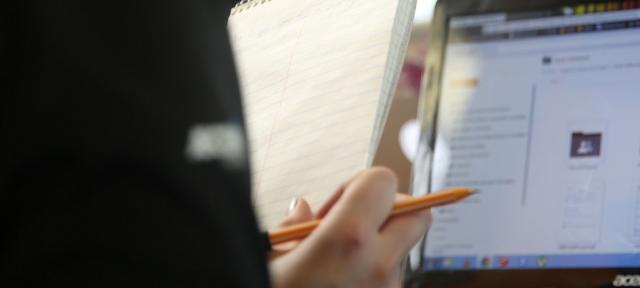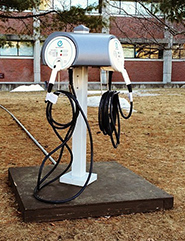 Electric vehicle owners at Hampshire College now have access to a permanent charging station, thanks to Nissan.

Nissan donated an AeroVironment dual dock charging station to the College. It was installed in the parking lot behind Cole Science Center. With two cars charging at the same time, a full charge takes about four hours.

"The new charging station provides an incentive for members of the campus community and represents another step in our efforts to reduce carbon emissions," said Hampshire College President Jonathan Lash.

"Our colleges and universities cultivate the thinkers and leaders who will define the future," said Wahid Nawabi, senior vice president and general manager of AeroVironment's Efficient Energy Systems business segment. "We are delighted to help promote the use of plug-in electric vehicles at Hampshire College, and look forward to speeding the transition from gas-powered cars to electric vehicles for many drivers."

Nissan donated the charging station to explore best practices for deploying charging stations in multiple use areas, and to begin creating a replicable model of electric vehicle infrastructure.
1