Confessions of a Class Notes Fanatic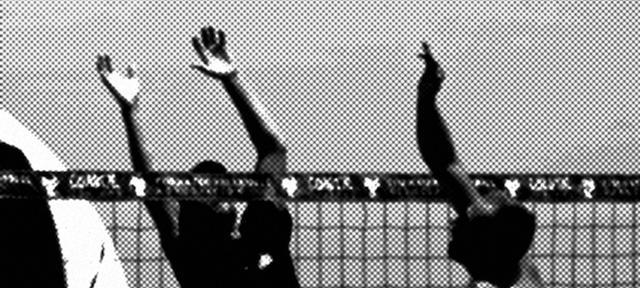 Wherein Steve Nadis 73F pens an autobiography culled from two decades of "Notes from Alums" submissions
In the course of my not quite illustrious writing career (though not wholly unsuccessful either), I've been asked to pen countless biographical sketches, as well as a 300-page "autobiography" of someone else. But I haven't been asked, until now, to render a complete account of my own life since Hampshire. I gamely accepted this assignment, guided in the task by archival material gleaned from the journal of record, Non Satis Scire, and especially the "Notes from Alums" section, oft referred to as this publication's "Jewel in the Crown."
The documents, obtained through a Freedom of Information Act request, were spotty, but started nonetheless with the fall 1995 issue — leaving a pronounced gap in my personal history between 1977, the year I graduated, and the mid-1990s. We're going to gloss over this period: my "Dark Ages," my "Lost Years," a time, evidently, when I was still "Finding Myself." Being un-self-reflective at this stage of my development, I was a doer of deeds rather than a recorder of deeds; an actor, not a pontificator.
Fast-forward, if you will, to my very first entry, where I discussed the vagaries of the freelance existence. "My main publishing outlet, The Journal of Irreproducible Results, has gone out of print, never to be reproduced again. Its successor, The Annals of Improbable Research, tells me that the publication of my latest work is 'quite probable.'" In spring 1996, I reported on my decision not to seek the presidency of the Cambridge Cribbage Association (CCA), recognizing that I couldn't "give 110 percent to my family, 110 percent to the CCA, and still have 110 percent left over for my principal avocation, volleyball." A year later (spring 1997), I had, like fellow author Richard Ford, "settled into my Existence Period, a time when I am trying to focus more on being and less on nothingness." In fall 1977, I began a journalism fellowship at MIT, an appointment with enough built-in flexibility that it "should not interfere with my volleyball career, although I do intend to explore other athletic opportunities." In spring 1998, I pledged to avoid drawing undue attention to my Scientific American article on radioactive-waste disposal, applying "the same discretion to the (well-received) talk I gave at the Marine Biological Laboratories" on said subject.
You can go up only so long, and by spring 1999 I was due for a fall, though I bounced back in fall 1999 with a successful bumper sticker — HOW'S MY BREATH? — "arguably the three most lucrative words ever penned in the English language."
The new millennium, as recounted in spring 2000, ushered in changes, among them the emergence of my daughter, then four months old, about whose intellectual prowess ("she finds Kierkegaard stimulating but Heidegger tiresome") I couldn't help but boast. Later that year, in fall 2000, I unveiled two more bumper stickers — ONE LESS BIKE and PLEASE DON'T KILL ME! — as well as an idea for a reality TV show: "Who Wants to Marry a Fat, Balding, Middle-Aged Man of Modest Means?" For some reason, spring 2001 marked a more contemplative (dare I say poetic?) time: "Holding fast in rushing water. Staying the course. Stability, status quo: the watchwords of the day. Life is calm but hectic." This breakneck pace continued into fall 2001 with the release of a new line of bumper stickers geared to aging boomers: MALE PATTERN BALDNESS IS SEXY. LOVE HANDLES ARE SEXY. STRETCH MARKS ARE SEXY.
In spring 2002, I coined a word, illiteragentsia, which, I'm sorry to say, still hasn't taken hold. Two years later, in spring 2004, I announced a new product line, Crib Stickers. I also took a moment to lament my overly busy ("25/8") schedule, wondering whether future historians might say: "There's a guy who didn't spend enough time playing volleyball." Bumper stickers swept me headlong into winter 2004: THINK GLOBALLY, ACT STUPIDLY and its companion piece, WHO CARES WHAT YOU THINK?
"Sorry if my prose seems more labored than usual," I wrote in winter 2005, "but I'm not myself these days. Which begs the question: If I'm not myself, who is?"
My identity crisis had passed by summer 2005, when I instead talked about turning 50, traditionally a time for taking stock. "A blunt, no-holds-barred assessment has yielded this startling conclusion: I'm a success!" Winter 2006 saw renewed productivity on the bumper-sticker front: GIVE WAR A CHANCE. EVERY MAN FOR HIS OR HERSELF. HONK IF YOU BELIEVE IN ATHEISM! I'M NOT DRUNK; I'M JUST TIRED. Spring 2007: "I became a blogger, which is a sure sign that I've given up any ambition of amounting to anything in life." Winter 2008: I'd been assigned a regular humor column in the Cambridge Chronicle, the oldest surviving weekly newspaper in the United States. "The Chronicle," I wrote, "is pretty much where my freelance writing began and now, it appears, pretty much where it will end." Summer 2008: On my blog, I faithfully chart "my steady slide into irrelevance." Continuing into winter 2010 (of my discontent): "I keep up with my blog, floss regularly, and resist daily efforts by so-called friends to get me to join Facebook." In spring 2011, I reported on the school's 40th anniversary, struck by this observation: "My contemporaries are getting pretty darn old. And yet, amazingly, from everything that was said, we look exactly the same."
"I've finally made something of myself!" I wrote in winter 2011. "I'm in the Merriam-Webster Dictionary (online) under the second definition for weird."
I'm still there: https://www.merriam-webster.com/dictionary/weird), still weird after all these years! Summer 2013: "I recently started playing handball with a guy once called 'the best average player in America.' I've even taken some games off this guy, which, by my reckoning, places me at the apex of mediocrity." Fall 2017: "CVS Pharmacy has put me in an elite category, somewhere in 'the state's top 3 percent of savers.' My only regret is the usual one: It's lonely at the top."
And that strikes me as a pretty good note to end on. But I'd first like to thank Hampshire for molding me from an unformed, 18-year-old lump of clay into the chiseled figure I've since become. Also thanks for providing a forum during which, twice annually, we get the chance to air our thoughts. If you ever want to figure out whether you've actually done something with your life in the years since college and not squandered the great launch pad Hampshire provided for you, "Notes from Alums" may be the best place to start.
This article appeared as "Confessions of a Class Notes Fanatic. Or, a Life in Pieces" in the fall 2018 issue of Non Satis Scire (of course it did).
1