Exhibit of Multi-Layered Photographs and Notebooks Celebrates Robert Seydel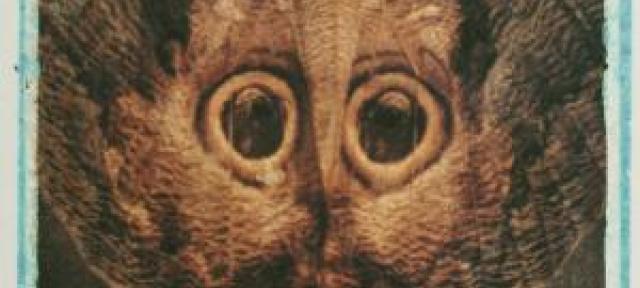 The exhibition will open Wednesday, August 28, with a reception on Wednesday, September 18, from 5–7 p.m., and a talk by Hampshire alum artist Nathan Rubinfeld 09F, who was taught by Seydel, on Thursday, September 19, from 5–6 p.m.
Robert Seydel taught photography at Hampshire College from 1999 to 2011. Prolific in his art making, but reserved in public, at his untimely death he had completed more than 20 large series of works. His most famous is the posthumously published The Book of Ruth (Siglio Press, 2011), featured in the 2014–2015 exhibition "Robert Seydel: The Eye in Matter"at the Queens Museum and Smith College.
Hampshire College's exhibition—curated by Professor of Art History Sura Levine, with newly-accessed archival materials from the Seydel estate—will focus on a selection of Seydel's lesser-known (and largely unseen) work comprised of intimate and idiosyncratic Polaroid transfer montages. These multi-layered and multimedia portraits of real and fictional character—torn, turned, transferred—picture the muses and mentors of the artist himself. In addition, the exhibition will feature selections from Seydel's "notebks," densely intertextual notebooks which move between the visual and the verbal, illuminating their ceaseless interplay throughout his career.

The exhibition will be accompanied by a range of related programming throughout the fall. All events are free and open to the public and take place in the Hampshire College Art Gallery, ground floor of the Harold F. Johnson Library.

Opening Reception
Wednesday, September 18, 2019, 5–7 p.m.

Talk by Nathan Rubinfeld 09F, "Collagist as Collector: Voyeurism from Cornell to Seydel"
Thursday, September 19, 2019, 5–6 p.m.
1