Five College Queer Gender and Sexuality Conference To Be Held March 2-3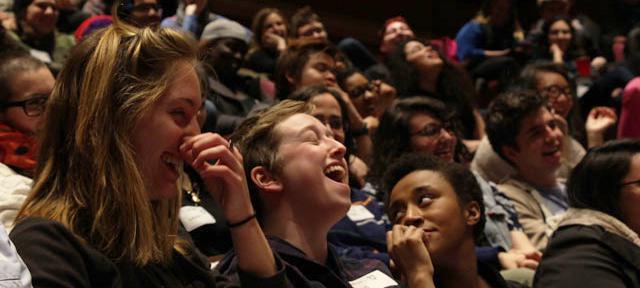 Hampshire will host the 9th-Annual Five College Queer Gender & Sexuality Conference March 2 and 3 in Franklin Patterson Hall. This year's keynote speaker is Aishah Shahidah Simmons, an award-winning Black feminist lesbian documentary filmmaker, activist, cultural worker, writer, and lecturer. The event is free, but registration is required. The conference is intended as a space for engaging, learning, and fostering community.
An incest and rape survivor, Simmons created the Ford Foundation–funded, internationally acclaimed and award-winning feature-length NO! The Rape Documentary. Alice Walker, the Pulitzer Prize–winning author of The Color Purple, says, "If the Black community in the Americas and in the world would save itself, it must complete the work that [NO!] begins."
Other featured artist include community organizer/ social worker Jamila Hammami, performance poet and teaching artist Kavi Ade,  activist/singer Tain Asili, and Cherokee poet, scholar, and activist Qwo-Li Driskill.
The Five College Queer Gender and Sexuality Conference provides a supportive environment in which to explore a wide range of topics, such as race, genders, sexualities, ability, class, kink, religion, and survival strategies, in a specifically queer context. Presenters will be Five College students, faculty, and staff; off-campus educators; and nationally known performers, activists, speakers, and scholars.
More info:
1