Fulbright U.S. Scholar Award for Hampshire Professor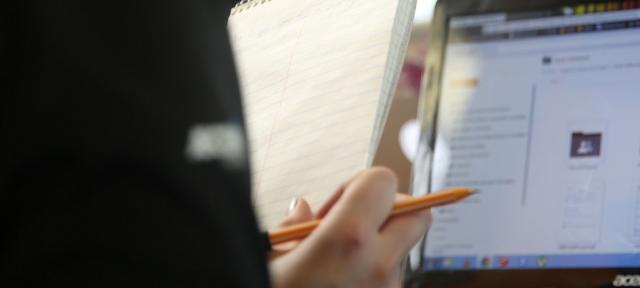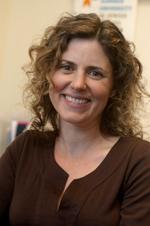 Professor Rachel Rubinstein has been selected as a Fulbright U.S. Scholar to Israel, where she will lecture and conduct research during academic year 2013-2014.

Rubinstein is associate professor of American literature and Jewish studies and the dean of academic support and advising at Hampshire College.

She will teach courses in American literature at Tel Aviv University, but in ways that are intended to deconstruct linguistic, geographical, and cultural boundaries. The students she will teach in Tel Aviv come from linguistically and ethnically diverse backgrounds.
In her Fulbright application materials, she wrote of the courses she will offer there: "One of the opportunities I see for teaching American literature outside of the United States is to make visible the multilingualism of the United States and its literary cultures, to be able to teach and mentor students who are themselves multilingual, and together to develop a multilingual approach to U.S. literatures, which is often challenging in the monolingual American classroom."

In addition, collaboration with scholars at the university will inform her thinking and research on a book project centered on American literature and translation. Her first book, Members of the Tribe, was recently recognized with an honorable mention in the Jordan Schnitzer Book Awards of the Association for Jewish Studies.

Sponsored by the U.S. Department of State's Bureau of Educational and Cultural Affairs, the Fulbright Scholar Program sends distinguished faculty and professionals abroad each year. The program seeks to develop international understanding and to enrich the educational, political, economic, social, and cultural lives of countries around the world.
1