Hampshire Alum and Writer S. Bear Bergman 92F's New Book is an Illustrated Guide to the Challenging Parts of Being Human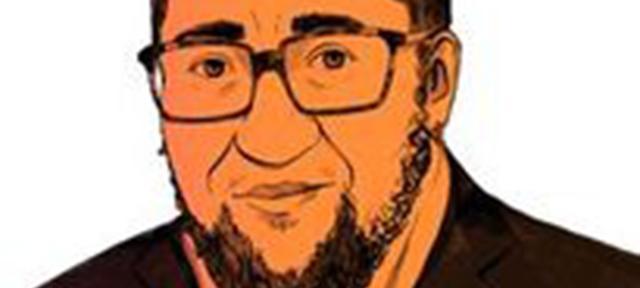 The book features illustrations by Saul Freedman-Lawson, and is an extension of Bergman's advice column "Asking Bear," in which Bergman "answers crucial questions about how best to make our collective way through the world."
Hampshire College alum and writer S. Bear Bergman 92F's new book, Special Topics in Being a Human: A Queer and Tender Guide to Things I've Learned the Hard Way about Caring For People, Including Myself, is a visual guidebook offering life advice filtered through a queer lens.
The book, which launched this October, features illustrations by Saul Freedman-Lawson, and is an extension of Bergman's advice column "Asking Bear," in which Bergman "answers crucial questions about how best to make our collective way through the world."
Bergman is a writer, storyteller, activist, and the founder and publisher of the book press Flamingo Rampant, which makes feminist, culturally diverse children's picture books about LGBT2Q+ kids and families. His books include Lambda Literary Award-finalist The Nearest Exit May Be Behind You, Lambda Literary Award-finalist The Adventures of Tulip, Birthday Wish Fairy, and Blood, Marriage, Wine & Glitter. Bergman and Kate Bornstein also co-edited the multiple-award-winning Gender Outlaws: The Next Generation.
Bergman was also one of the five original founders of the first Gay/Straight Alliance, a frequent lecturer at high schools and colleges on the subject of making schools safe for 2SLGBTQ students, and a founding commission member of what is now called the Massachusetts Safe Schools Project.
1