Hampshire Alum Dr. Vanessa Gamble Nominated to National Council on the Humanities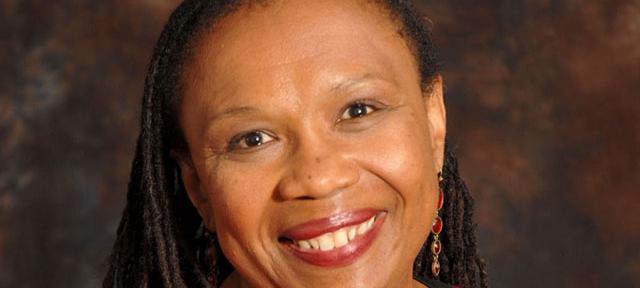 Dr. Gamble serves as University Professor of Medical Humanities, Professor of Medicine, and Professor of Health Policy and American Studies at the George Washington University. She is also Adjunct Professor of Nursing at the University of Pennsylvania School of Nursing. She previously served as the director of the Tuskegee University National Center for Bioethics in Research and Health Care. Dr. Gamble has spent her career working to promote equity and justice in medicine and public health. Dr. Gamble's honors include election to the National Academy of Medicine, the Hastings Center, and the Alpha Omega Alpha Honor Medical Society.
Dr. Gamble did her Div III on the United States Public Health Tuskegee Syphilis Study. In 1997, she chaired the committee that successfully led a campaign to obtain a governmental apology from then-President Bill Clinton for the study. She has authored several widely acclaimed publications on the history of race and racism in American medicine, including the award-winning Making Place for Ourselves: The Black Hospital Movement: 1920-1945.
In addition to her B.A. from Hampshire, Dr. Gamble holds an M.D. and a Ph.D. in the history and sociology of science from the University of Pennsylvania. She was also the 2021 recipient of the Distinguished Graduate Award from the Perelman School of Medicine at the University of Pennsylvania—the highest honor bestowed by the institution.
The National Council on the Humanities is a board of twenty-six distinguished private citizens appointed by the president and confirmed by the Senate. The board advises the chairman of the National Endowment for the Humanities (NEH). Founded in 1965, NEH is an independent federal agency that funds humanities programs in the United States, "promoting excellence in the humanities and conveying the lessons of history to all Americans." NEH grants typically go to cultural institutions, such as museums, archives, libraries, colleges, universities, public television, and radio stations, and to individual scholars. The Endowment has previously funded alumnus Ken Burns 71F documentary The Civil War.
1