Hampshire Alum Ellyn Gaydos 09F's Memoir Reveals the Hard and Beautiful Truths of Life as a Farmhand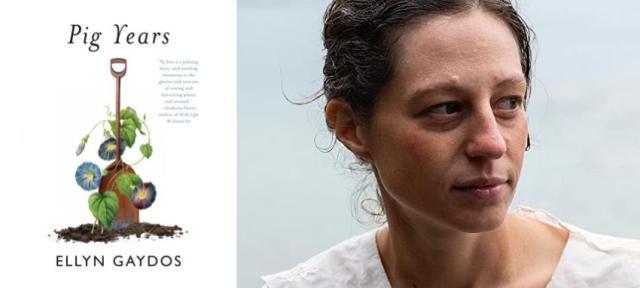 A captivating tale of love, labor, and loss, Pig Years catapults American nature writing into the 21st century.
Hampshire College alum Ellyn Gayos's 09F debut memoir Pig Years, published in June by Penguin Random House, chronicles Gaydos's experiences as a farmhand in Upstate New York and Vermont. Detailing five years of work on varying farms, Gaydos gives readers a look inside the inner workings of a farm and all the economic, gritty, and nuanced realities that go along with it. 
In her review of the book for The New York Times, author Kristin Kimball wrote, "What this young writer has given us is more of a memento mori, rendering realistic scenes full of vivid and sometimes bizarre detail, always with an acknowledgment—on the surface or just under it—of the inescapable facts that life entails death, and growth, and arises from decay. . . . The overall effect is of access and intimacy; Gaydos lets us into her world, and we follow her to the worthy and unforgiving place where nature and agriculture meet."
Gaydos received her B.A. from Hampshire College and her M.F.A. in nonfiction from Columbia University. She received the Richard J. Margolis Award for nonfiction writers of social justice journalism, and her writing has appeared in The Texas Review, Columbia Journal, and Ninth Letter, where she received the 2017 award for creative nonfiction. She lives in New Lebanon, New York.
Photo credit: Shane Lavalette
1