Hampshire Alum Melissa Hoffer 84F to be Appointed Massachusetts's First "Climate Chief"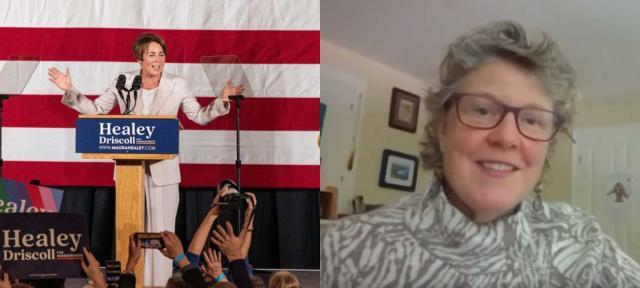 Hoffer currently serves as the U.S. Environmental Protection Agency's principal deputy general. In her new job, she will be responsible for Massachusetts's environmental policy creation and implementation.
Massachusetts Governor-elect Maura Healey ran for office on a climate platform that included the newly created role of "climate chief," the first cabinet-level position of its kind in the country. The heads of several state environmental advocacy groups were thrilled, as the move indicates an inclusive and holistic governmental commitment to "ensuring that climate change is considered in all relevant decision-making," according to Healey's team.
Organizational leaders were equally supportive of Healey's choice for who to hold the job: Hampshire graduate Melissa Hoffer 84F, who has, most recently, been an integral part of President Biden's EPA.
"Melissa Hoffer has an incredible track record as a fierce climate advocate," said Kyle Murray, the Acadia Center's Massachusetts senior policy advocate. "She has proven again and again that she has what it takes to both listen and lead, and she knows the urgency of the climate crisis. I am confident that she will hit the ground running immediately and help guide our Commonwealth toward our decarbonization goals."
As climate chief, Hoffer will oversee Massachusetts's short- and long-term environmental goals across every state agency, "with an eye towards equity and environmental justice."
"Melissa Hoffer is unstoppable. I'm thrilled to welcome her back to Massachusetts as our first ever Climate Chief," Healey said. "The creation of this position sends a clear message that Massachusetts is a global leader in the fight against climate change and that it will be central to all of the work we do across the administration."
Healey photo: Joseph Prezioso/AFP via Getty Images
1