Hampshire Board of Trustees Names Ed-Tech Entrepreneur Jose Fuentes as Chair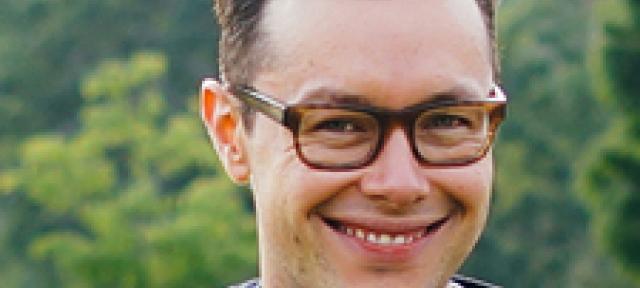 An alumnus of Hampshire, Fuentes 05F began his two-year term this month and is eligible to serve two more terms with Board approval. He previously served as Vice Chair and has been a trustee since 2016.

Fuentes is currently leading his latest venture, Maison, an educational technology company that helps community colleges better retain and graduate more students using online services. Previously, he was a managing partner at Savory, a food and software company that prepares and delivers tens of thousands of meals in NYC. Fuentes was also a cofounder of Duolingo, an online language learning platform that now has more than 300 million registered users worldwide.

Fuentes succeeds Luis Hernandez 70F, who on December 31 completed an eight-year tenure as a trustee and Board Chair. A member of Hampshire's first class, Hernandez will continue to serve the College as a volunteer leader on the committee organizing its 50th Anniversary, planned for October 16-18, 2020. Hernandez recently shared a valedictory message with the Hampshire community.

Hampshire's Board currently comprises a diverse group of 20 members, including alumni, parents, President Ed Wingenbach, and a student trustee.

Fuentes commented on his appointment, "Over the past decade since I graduated, education has undergone massive disruption. I'm excited to help remake Hampshire as it empowers students with advanced entrepreneurial, critical thinking, and technology skills that they need to be successful in whatever path they choose in life."

Fuentes is originally from Guatemala and now lives and works in New York City. As a Hampshire student, he pursued a concentration in behavioral economics. His Division III project was adapted and published in book form after his graduation as Rising Technomass: The Political Economy of Social Transformation in Cyberspace, cowritten with Economics and Finance Professor Satyananda Gabriel of Mount Holyoke College. The book projects the influences of people and organizations that do or will control computer codes, biologic codes, and codes of the laws of physics.

The responsibilities of Hampshire's Board are detailed in the College Bylaws, and include ensuring the institution's fiscal integrity, strategic plans, and the quality of its academic programs. The Board maintains six elected positions: faculty trustee, staff trustee, two alumni trustees, student trustee, and student trustee-elect (non-voting). Hampshire is among roughly 10 percent of colleges and universities in the U.S. that invite students as voting members, according to the Association of Governing Boards of Universities and Colleges. A student has served on Hampshire's Board since its very first class.

This year Hampshire welcomed several new members to its Board:
Elle Chan 87F, Cofounder and Executive Producer, Trademark Event Productions
Dayna Cunningham P12, Founder and Executive Director, MIT Community Innovators Lab (CoLab); Cofounder, NextShift Collaborative LLC
Josiah Erikson 97F P13 (staff trustee), Associate Director of Information Technology for Infrastructure and Communications Systems, Hampshire College
Stephan Jost 87F, Michael and Sonja Koerner Director and Chief Executive Officer, Art Gallery of Ontario
Catherine Smith 71F, Commissioner (Retired), Connecticut Department of Economic and Community Development
Jordan Strauss 96F, Associate Managing Director, Duff & Phelps
Also this month, Hampshire Chief of Staff Jenny Chandler assumed the role of Secretary of the College in support of the Board, and will perform both roles. Former Secretary Beth Ward recently left the College, having served 10 years as Secretary and a total of 22 years at Hampshire.
1