Hampshire College Denounces Supreme Court Decision on Affirmative Action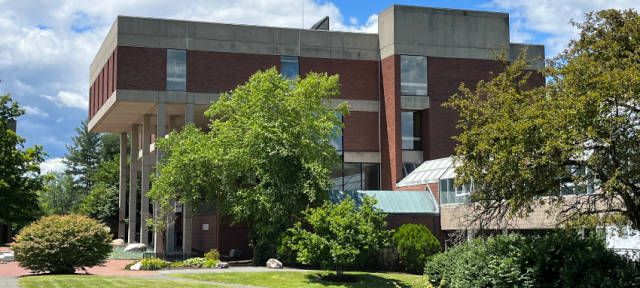 Today, the Supreme Court ruled that Harvard University and the University of North Carolina violated the 14th Amendment by considering an applicant's race as part of their admissions policies.
While affirmative action alone is not nearly enough to interrupt the perpetuation of systemic racial oppression, it at least recognizes that race shapes opportunity and outcomes in an endemically segregated society. 
Associate Justice Sotomayor's dissent states what should be evident: "equality requires acknowledgment of inequality [and] racial inequality will persist so long as it is ignored." That education plays a role in breaking cycles of oppression should be equally obvious. The majority's decision willfully ignores the persistent legacy of white supremacy and the ongoing reproduction of racial dominance that continues to this day.
This decision is in keeping with a concerted and intentional effort to erase the realities of racial advantage and oppression, alongside state efforts to ban the accurate teaching of this nation's racialized history, to protect the privileged from the discomfort of honestly facing our country's past and present acts of oppression, to eliminate efforts to support diverse, equitable, and inclusive educational environments, and to define any discussion of white supremacy as a "divisive concept."
Hampshire College remains steadfastly committed to its aspiration to become an anti-racist institution and to engaging honestly in the difficult work that requires. At Hampshire College, we recognize that deliberate and affirmative action is required to counter and change inequitable structures and practices. The elimination of one tool — race-conscious admissions — does not prevent us from imagining and implementing other strategies to counter racialized practices that marginalize students of color. 
Recognizing that the simplistic definitions of "college-readiness" and merit that the majority reinforces in their decision simply reflect, reward, and reinscribe racial inequities, Hampshire  College admissions criteria resist those standards. BIPOC students make up roughly a third of our enrollment, and Hampshire is determined to both increase that percentage and foster a campus climate in which they feel at home. Our faculty, staff, and students intentionally examine and confront the continuing legacy of white supremacy across every field of study. We employ antiracist hiring practices as we endeavor to build and retain a diverse community of staff and faculty. Our curriculum emphasizes issues central to overcoming the injustices that have shaped our world, including disrupting white supremacy and confronting the distortions of truth that enable its denial.
Eliminating affirmative action highlights the seriousness of the challenges to and backlash against progress toward a more just society — Hampshire will persist in its mission to envision a more just world, and act to bring it into being. 
 
1