Hampshire College to Reinvent Academic Program, Launching its Next 50 Years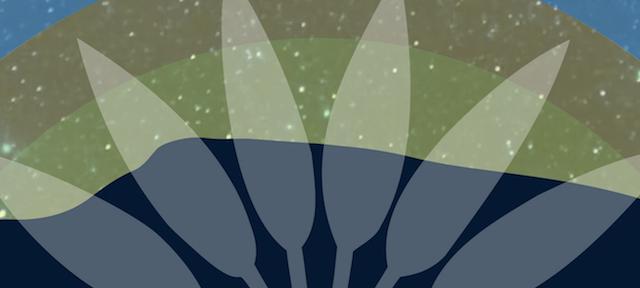 Hampshire College has announced a major effort to reinvent its pioneering academic program, engaging its campus community and 12,000 alumni in ongoing meetings this fall and promising to publish a plan by November. The initiative, "Hampshire Launch," marks the college's 50th anniversary next year and the launch of its second half-century.
The effort is led by President Ed Wingenbach and supported by a campus planning group, who are facilitating weekly meetings with students, faculty, and staff, and virtual meetings with alumni. The intensive community discussions will lead to Board of Trustees action on a plan in October.
 
The College is exploring new academic and financial models as it creates a vision and roadmap for its future, an effort critical to its admissions recruiting and fundraising. The goal is to produce an inspiring, realistic plan, which also exemplifies its identity and reputation as an experimenting college, and presents a model for others in higher education. The academic plan will be accompanied by a sustainable financial plan.
 
Hampshire College was founded more than 50 years ago to offer a major departure from traditional colleges by rejecting passive lectures, exams, academic majors, and departments, instead empowering students to follow their own questions, design their own program guided by faculty, perform serious independent work, and explore freely across disciplines. Hampshire was founded by its partners in the Five College Consortium: Amherst, Smith, and Mount Holyoke Colleges, and the University of Massachusetts Amherst.
 
With its new plan, Hampshire has committed to keeping what's most distinctive about its education, including its student-designed programs, model of faculty co-learning with students, rigorous capstone projects, and its values for social justice, diversity, and community engagement.
Hampshire Launch Timeline 
President Wingenbach has invited the Hampshire community to participate in this once-in-a-generation opportunity, which started with a "Launch" event on Tuesday September 3, where hundreds of students, faculty, and staff participated in working groups. Hampshire alumni are invited to a similar virtual event on Thursday, September 12.
The initiative continues throughout the month with weekly campus meetings for students, faculty, and staff, facilitated by the president and members of the Academic Innovation Planning Group.  Then Hampshire will host open meetings with the entire community later this month and into October. Resulting from these discussions and upon a vote by the Board, the College will set a framework for its future by the end of October.

In November Hampshire will present its plan in a report to its accrediting agency, the New England Commission of Higher Education (NECHE), which has asked Hampshire to present its progress. Hampshire is confident it will demonstrate it continues to adhere to its accreditation standards. The College will also present its plan to the Massachusetts Department of Higher Education, as well as to major donors and foundations, and prospective students and their families.
 
In announcing the initiative President Wingenbach quoted from the founding document, The Making of a College, saying that 50 years ago, Hampshire was created with a "strong and sudden effort" to reimagine the purpose of liberal education for the times. He continued, "Our current moment requires another 'strong and sudden effort' marked by a surge of creativity, vision, and decisiveness. We must invent, again, the future of higher education, and take the risk to design a Hampshire College that once more defines how colleges should respond to the present era, tapping into our spirit of experimentation. We need to continue to revolutionize how students learn."
 
Building on an unprecedented outpouring of support from the Hampshire community this year, the College has reopened Admissions after a year of pause and will enroll a full incoming class next fall 2020, while also celebrating its 50th anniversary. Hampshire is currently operating as a smaller college of approximately 750 students while it works to rebuild to full enrollment in four years.
Hampshire as a Pioneer in Higher Ed 
Hampshire's mission includes the charge of transforming higher education, and over the years the College has pioneered or propelled the use of many high-impact learning practices, including:
Student-designed learning,
Project-based learning,
Interdisciplinary studies,
Capstone projects,
Faculty-student co-learning and collaboration,
Independent and field study,
Community-based and service learning, and
Entrepreneurial learning.
Many of its innovations in undergraduate education have been adopted in some form at countless other institutions.
 
Likewise Hampshire has been a leader in replacing traditional passive grading systems with instructive written assessments, portfolios, and student self-reflection in assessment, as tools for reinforcing learning.
 
The Hampshire Launch initiative is guided by a number of key principles:
Mission. The new student experience at Hampshire must be consistent with its essential mission and vision that has endured for 50 years—Hampshire as an innovator in higher education, providing inquiry-based, learner-centered education.
Unique. The plan must be different in character and kind from anything else in higher education.
Inspiring. The vision must inspire student recruitment and retention, as well as philanthropy in support of Hampshire.
Accessible. The plan should appeal to any student who promises to thrive at Hampshire, regardless of background.
Fair. The plan must consider reasonable expectations for employee labor.
Financially Sustainable. The new model must fit within a realistic assessment of future revenues. 
President Wingenbach's Relevant Work at Ripon College
President Wingenbach brings relevant experience to the Hampshire Launch initiative from his previous role as vice president and dean of faculty at Ripon College in Wisconsin, where he also served a six-month term as acting president. At Ripon, Wingenbach was the chief architect of the Catalyst curriculum, a 20-credit core curriculum developed by the faculty and introduced in 2015. The curriculum culminates with students spending a semester solving a big, open-ended, real-world problem based on the United Nations Sustainable Development goals, guided by a team of faculty co-learners.
 
Wingenbach's efforts there resulted in significant external support for the new curriculum from the Andrew W. Mellon Foundation, the Margaret A. Cargill Foundation, the Arthur Vining Davis Foundations, and the National Science Foundation. The Association of American Colleges and Universities praised Catalyst as an example of innovation in the liberal arts.
 
About his work there Wingenbach said, "The Ripon faculty decided we wanted to produce students who can solve problems, work collaboratively, be innovative, work across disciplines without regard to their own bases of knowledge, and who can communicate and use data. They essentially described what modern companies want from graduates, and what they really were describing was what Hampshire College does."
 
Ripon's first Catalyst cohort of students successfully fulfilled the requirements of the curriculum in spring 2019 with a Catalyst Day of public student presentations, an event similar to Hampshire's Division III Showcase every spring.
 
Wingenbach said his message to students about Hampshire College and Ripon College is, "A liberal arts education will give you the skills and make you successful as a professional and in graduate school and the rest of your life, and it's not theoretical. We can guarantee that you learn lifelong skills."