Hampshire College Represents at 2021 Mimesis Documentary Film Festival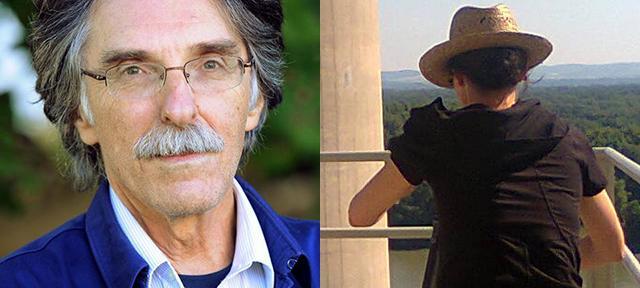 The festival focuses on "personal, underrepresented, and culturally specific subjects that offer the most profound experiences of art made from life."
Hampshire College Film, Photo, and Video Professors Abraham Ravett and Hope Tucker, as well as alums Josh Weissbach 04F and Emily Drummer 09F, recently exhibited work at the 2021 Mimesis Documentary Film Festival in Boulder, Colorado.
Ravett's 24 Cards explores his personal archive of postcards from film critic, writer, and filmmaker Donald Richie, documenting decades of correspondence between the friends. Tucker's Atomkraftwerk Zwentendorf examines the power of public protest through the lens of an Austrian protest vote against opening a nuclear power plant that had already been built. Weissbach's The Addresses looks at communal living as a space to tell personal stories, and Drummer's Field Resistance investigates environmental devastation in the state of Iowa.
Five College Professor Emerita of Film and Video Baba Hillman also exhibited at the event. In Hillman's Table d'orientation, a woman returns to her former home in Paris to visit a former teacher and explores themes of transience, memory, and loss.
Hillman currently leads Hampshire College's short-term field course, Super 8 Paris, which takes place in Paris and southwestern France, and combines intensive workshops in Super 8 filmmaking and film theory, including workshops on cinematography, hand-processing, animation, and editing on Super 8 film.
The 2021 Mimesis Documentary Festival, which ran from August 4-10, is an artist-focused event encompassing nonfiction work ranging from traditional, experimental, ethnographic, and regional documentary. The festival focuses on "personal, underrepresented, and culturally specific subjects that offer the most profound experiences of art made from life."
Pictured below: Hope Tucker filming Atomkraftwerk Zwentendorf, and a postcard from Donald Richie to Abraham Ravett.
1