Hampshire College Welcomes Five New Members to the Board of Trustees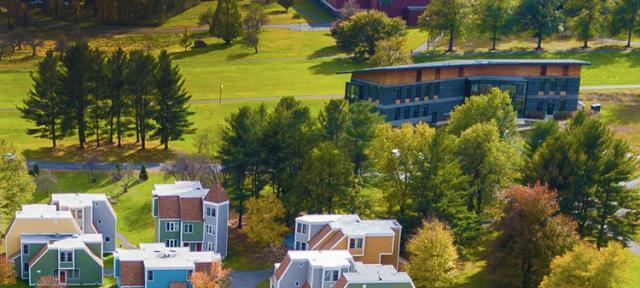 Hampshire College added five new members to its Board of Trustees in the last fiscal year, starting July 1, 2020. 
Hampshire College added five new members to its Board of Trustees in the last fiscal year, starting July 1, 2020. Alums Juana Schurman 72F and Wendy Webb Williams 86F joined the board in February 2021. Erik Benau 03F and Morwin Schmookler 00F joined in fall of 2020, and Warren Gorlick 77F began his three-year term as the alumni trustee on July 1, 2020.
Juana Schurman 72F is an attorney and senior vice president of Oracle America, Inc., where she serves as the global head of employment law. Schurman is a past president and former board member of the Bay Area Ethics and Compliance Association, a member of the board of directors of the California Employment Law Council, and a member of the legal committee of the Employers Group.
Schurman received her J.D. from the University of California, Hastings College of the Law and her B.A. from Hampshire College.
Wendy Webb Williams 86F currently serves as chief legal officer at Sara Lee Frozen Bakery, where she leads the legal and compliance functions. She previously held positions as general counsel for the North American and European regions at Mead Johnson Nutrition and as associate general counsel for US Foods. She is active in several community organizations and sits on the board of Gabriel's Horn Foundation.
Williams holds a J.D. from the University of Maryland and an M.B.A. from The University of Maryland Global Campus and attended Hampshire for her undergraduate education.
Erik Benau 03F works as an assistant professor of psychology at SUNY College at Old Westbury in Old Westbury, NY. At SUNY-OW, Benau teaches psychology and neuroscience, and his research interests focus on the interaction of cognition and emotion.
Benau earned an M.S. in health psychology at the University of the Sciences in Philadelphia, PA, and a Ph.D. in clinical psychology at the University of Kansas in Lawrence, KS. He holds a B.A. from Hampshire College.
Morwin Schmookler 00F is the founder and CEO of Ironstone Partners, an investment and advisory firm specializing in the acquisition, development, and management of multi-family, mixed-use, and retail properties in urban/suburban areas throughout the U.S. He is a lifelong resident of New York City and is involved in various philanthropic works dedicated to free and open access to knowledge and the arts.
Schmookler holds a B.A. in liberal arts from The New School, where he transferred after two years of study at Hampshire.
Warren Gorlick 77F is an associate director at the Commodity Futures Trading Commission (CFTC) with responsibility for financial requirements on swaps and other derivative financial instruments. Gorlick previously worked in the area of international affairs, both at the CFTC and U.S. Treasury, where he represented the U.S. on a number of international work streams including the Financial Stability Board and the International Organization of Securities Commissions. Earlier in his career, Warren worked as an attorney at the Securities and Exchange Commission.
Warren holds a law degree from Cornell University and a B.A. from Hampshire College.
Currently, there are 24 members total serving on the Board of Trustees. Their responsibilities are detailed in the college bylaws and include ensuring the institution's fiscal integrity, strategic plans, and the quality of its academic programs. The Board maintains six constituency-elected positions: faculty trustee, staff trustee, two alumni trustees, student trustee, and student trustee-elect (non-voting).
Hampshire is among roughly 10 percent of colleges and universities in the U.S. that invite students as voting members, according to the Association of Governing Boards of Universities and Colleges. A student has served on Hampshire's Board since its very first class in 1970.
 
1