Hampshire College Works to Develop Anti-Racist Plan of Action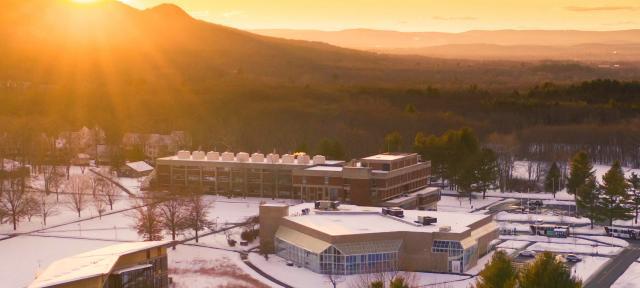 As Black Lives Matter protests soared last summer in outraged response to systematic violence against Black people, Hampshire reflected on its standing commitment to become an anti-racist institution.
As part of this process, the Office of Institutional Diversity and Inclusion (IDI) took stock of how Hampshire has fared in fulfilling this commitment. The result is the College's first Inventory of Anti-Racist Education, Actions, and Support Systems, which compiles a list of concrete steps that staff and faculty across campus are currently taking or planning to implement during this academic year. The inventory, which was subsequently disseminated to students for feedback, will serve as an important resource in crafting a long-term anti-racist plan.

Hampshire recognizes that we currently stand at a historical moment, and as a predominantly white institution committed to social justice, we are moved to respond with an unprecedented urgency. We believe that the outrage felt and expressed must generate lasting change, and that the changes we pursue must be structural and institutional — just as white supremacy and racism are structural and institutional.

This transformation demands a deeper understanding of our goals and the ways we are implicated in systems of oppression, and must also translate into changes to policies, practices, narratives, and norms. The work ahead of us to stand in integrity with our commitments will take time, but we have begun to undertake it and will be persistent in carrying it forward.

As we move into the spring semester, the Office of IDI will start to outline a comprehensive, long-term, anti-racist plan of action. This process will be designed to take bold steps toward changing the culture of Hampshire College. As we do so, we will be attentive to the fact that this is not a one-time event, but rather an ongoing practice.
1