Alum Manny Castro 02F Appointed NYC Commisioner of Mayor's Office for Immigrant Affairs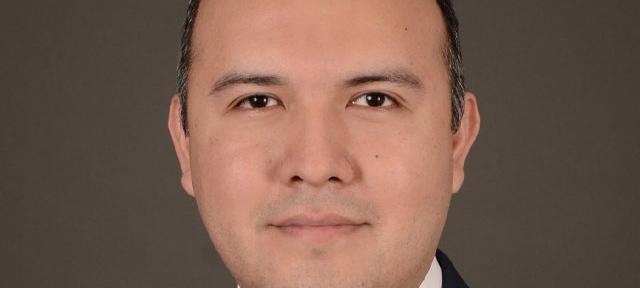 New York City Mayor-elect Eric Adams recently announced the appointment of Hampshire College alum Manuel "Manny" Castro 02F as the commissioner of the Mayor's Office for Immigrant Affairs (MOIA). Castro will be the first Mexican-American and the first DREAMer to hold this position. Castro will focus on uplifting immigrant communities and ensuring equitable access to city services, especially in regards to COVID-19 recovery.
"As someone who immigrated to New York City at the age of five, living without legal status for most of his youth, Manny has always intimately understood the experiences of immigrant New Yorkers and advocated for improving their circumstances and satisfying their needs throughout his career," said Murad Awawdeh, executive director of the New York Immigration Coalition.
Castro is the executive director of the New Immigrant Community Empowerment (NICE), a Queens-based nonprofit organization dedicated to improving the lives of immigrant workers in New York, with a focus on day laborers, domestic workers, and newly arrived immigrants. NICE offers an extensive set of services, community organizing, and leadership development programs. During the COVID-19 pandemic, NICE has continued to offer support to immigrant communities, helping people access medical services and vaccines. They have dispersed nearly $4 million in direct cash assistance, in addition to tens of thousands of pounds of food. They have also helped thousands of immigrant workers apply for the state's Excluded Worker Fund (EWF).
Last year, for his work with NICE, Castro was awarded a $200,000 grant from the David Prize, which supports New Yorkers with the plans and vision to make a difference in the lives of the city's residents.
Castro has led the state and federal campaign work of the New York Immigrant Coalition (NYIC), an umbrella policy and advocacy organization for more than 200 groups in New York State. He has coordinated campaigns such as the NYS DREAM Act, the campaign for Driver's Licenses, and statewide campaigns to pass federal immigration reform. He now serves on the NYIC's board of directors.
While at Hampshire College, Castro studied urban anthropology with a focus on immigrant workers who became entrepreneurs. Castro also served as student representative on the College's Board of Trustees. After graduating from Hampshire, Castro earned an MA in Public Administration from the City University of New York's Baruch College School of Public Affairs.
1