Hampshire Mourns the Loss of Former Art Professor Denzil Hurley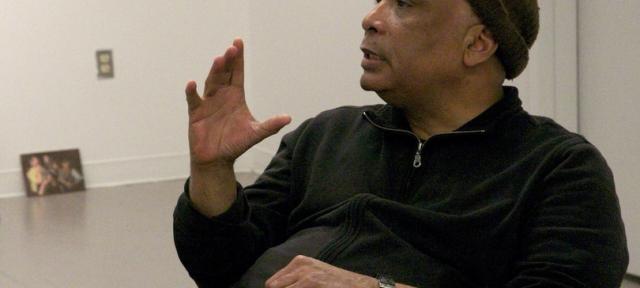 The acclaimed painter and beloved teacher made an outsized impact on many students, some of whom referred to themselves as his "disciples."
The Hampshire community was saddened to learn of the death of influential painter and former art professor Denzil Hurley in June of 2021.
Hurley was born in Barbados and received a BFA from the Portland Museum Art School and an MFA at Yale University. He showed his acclaimed work across the country, and received many awards and fellowships, including two from the National Endowment for the Arts.
Hurley taught at Hampshire College from 1986 to 1994, after which he served as professor of painting and drawing at the University of Washington until his retirement from teaching in 2017. Hurley also taught at Yale University, Scripps College, and Claremont Graduate School and was a visiting artist and critic at other institutions.
Read more about Hurley's life and achievements on the University of Washington site.
Read a tribute about his contributions in Art Forum.
1