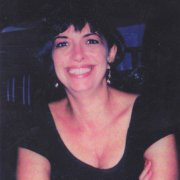 Rebecca Holland
Class of 1977F
Alumni Trustee
Rebecca Holland is an attorney, currently working as the Associate University Compliance Officer at New York University (NYU), where she specializes in higher education regulatory and policy issues. Before joining NYU, she worked as:
A public defender
The legal director and director of policy and program development at two nonprofit organizations that provided alternative-to-incarceration programs
Inspector General of the Public Assistance and Grants Unit at the New York City Department of Investigation.
Rebecca served on the boards of the
Illinois National Abortion & Reproductive Rights Action League (NARAL)
Illinois NARAL Political Action Committee
Chicago Women's Bar Association (CWBA), where she chaired the CWBA subcommittee on Violence Against Women.
She has served on committees convened by the
American Bar Association
National Institute on Drug Abuse
U.S. Department of Justice Programs
Association of the Bar of the City of New York.
She has volunteered as a mentor for college-bound girls from disadvantaged high schools in New York City.

Rebecca writes:
"I am so proud and excited to have been elected to the Hampshire College Board of Trustees. The education I received at Hampshire helped form me intellectually and professionally, and the relationships I made there have sustained me personally over the (very) many years since I graduated.

We all know from the news and what we see around us that young people in college today face tough challenges: the financial crisis, reduced job opportunities, and the changing status of the United States in the global community, to name three. In my work at NYU over the past two years, I have also come to understand some of the challenges that institutions of higher education face: reductions in philanthropic giving and research funding; student lending in flux at the same time as more students have greater need for financial assistance; and increased government regulation, holding colleges and universities to more stringent and labor-intensive requirements at the same time as they are having to reduce staff. I welcome the opportunity I've now been given to use my knowledge and experience to contribute to the Hampshire community.

And I'm thrilled to have a reason to visit Hampshire and the Happy Valley regularly during my term on the Board! I hope Atkins cider donuts are served at the Board meetings."