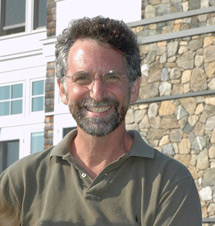 Hampshire College welcomes Kim Saal 70F to its board of trustees as the elected alumni trustee.

"Since attending Hampshire, learning and teaching have continued to be the cornerstone of my career. From being on the faculty at the University of Washington School of Medicine to being recognized as teacher of the year at Mount Auburn Hospital in Cambridge, Massachusetts, and recipient of the Blacklow teaching award at Harvard Medical School, I continue to learn from others as I serve as mentor and clinical coach as the chief of the division of cardiology and, most recently, as president of the medical staff.

"I thank Hampshire for enabling me to formulate my primary mission--to develop lifelong learners who will promote the cause of social justice and the well-being of others.

"I believe it is the responsibility of a trustee to ensure that the mission and vision of Hampshire are upheld. When patients and colleagues visit my office, they look at the wall of diplomas behind me, and when they see a round diploma from 1974 from Hampshire College, there is a universal response: now it all makes sense."