Living Building is a Learning Lab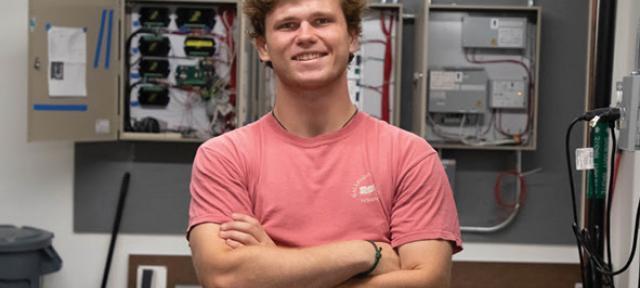 Student Oliver Silberstein conducts independent research on rainwater.
Student Oliver Silberstein works at Hampshire's living building, the R. W. Kern Center, doing building maintenance and conducting independent research on its rainwater system. Oliver strives to work toward solutions for potable water security utilizing cutting-edge, innovative technology on campus.
1