Musician Alums to Reunite at The Drake in Amherst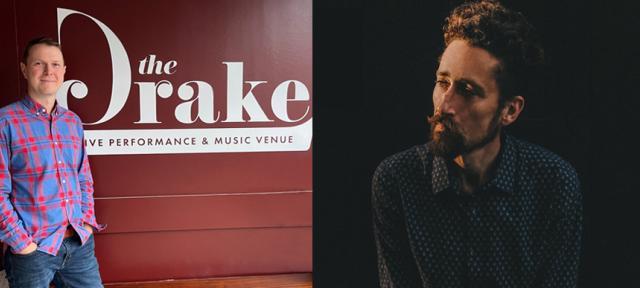 Lincoln Allen 01F, who manages the new venue, is excited to host Suitcase Junket, AKA Matt Lorenz 00F, and make more Hampshire connections.
Hampshire alum Lincoln Allen 01F was a music student who concentrated on jazz performance and composition. During his first year, he met then saxophone player Matt Lorenz 00F. Allen recently became managing director for The Drake, a newly opened venue in downtown Amherst. Lorenz, who has switched from jazz to what he describes as "roadhouse rock" and goes by Suitcase Junket, is playing there this Saturday, September 10, at 8 p.m.
At Hampshire, the Jazz Improv Ensemble, taught by professors who changed yearly, had a significant impact on Allen. He was especially grateful, he says, to overlap with jazz great Yusef Lateef and the legendary and inspiring 8 a.m. Monday class.
"There was a group of us who were all very jazz oriented, playing in Yusef's class, parties around campus, and beyond," says Allen. "We were always encouraged to get off campus and out into the community—to get out of the music practice rooms and go get gigs in town, even if it was just at a café. And to search for creative opportunities and collaboration," he says. "Working with many different pockets of the community in Amherst via connecting through The Drake has been a natural extension of that."

Pursuing a creative career was Allen's goal ever since he graduated from Hampshire. He performed and taught music and had many side jobs, some of which became full-time jobs, such as managing bars and music venues.
"I was managing another spot in town when COVID shook things up and created a unique opportunity to really meld these two worlds—the music industry and business management," Allen says. "It's been a real gift to be able to help present creative opportunities at The Drake for performers from all walks of life, and especially so when there's a connection to Hampshire, which feels very full circle, going back twenty (!) years now."
The Drake is a nonprofit organization aimed at supporting arts and culture in the valley. Alums, faculty, and students especially are encouraged to be involved. On Tuesdays, The Drake hosts a free jazz workshop and jam session; every second Tuesday of the month is a general Open Mic Night. Admission for students is the special rate of just $5, and tickets are available for almost every show.
Allen is coordinating with the Hampshire music department to offer collaborative events in the future.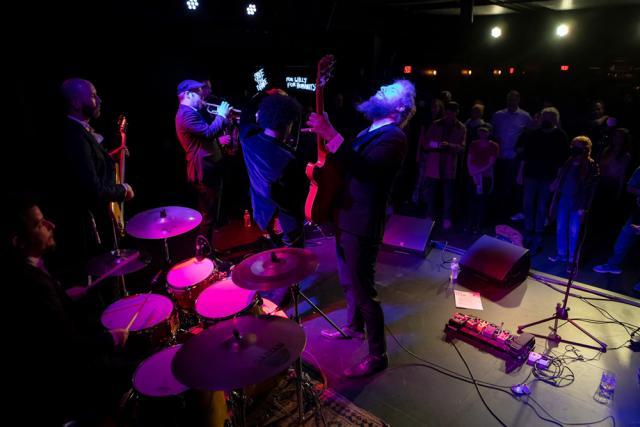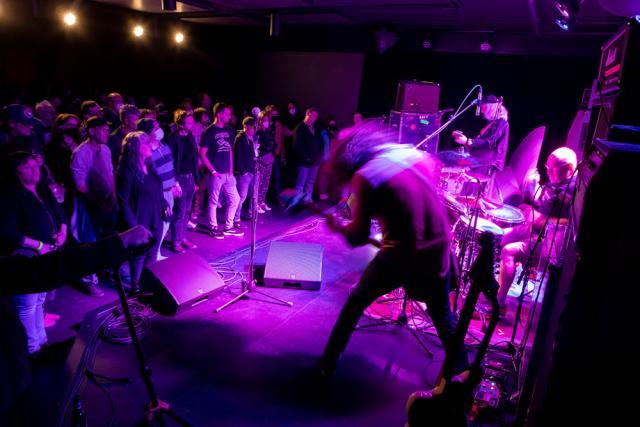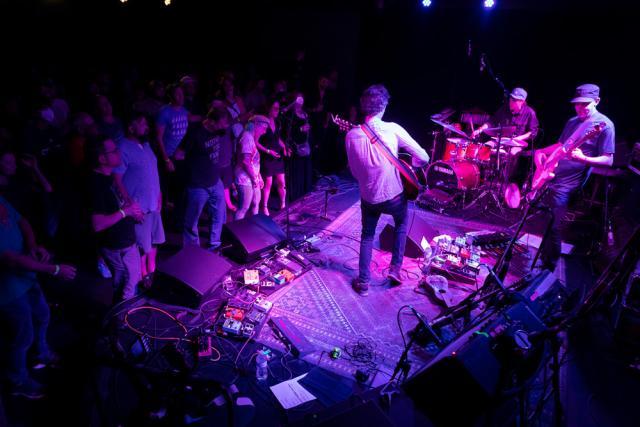 1