No to SATs/ACTs: Not Even Optional at Hampshire College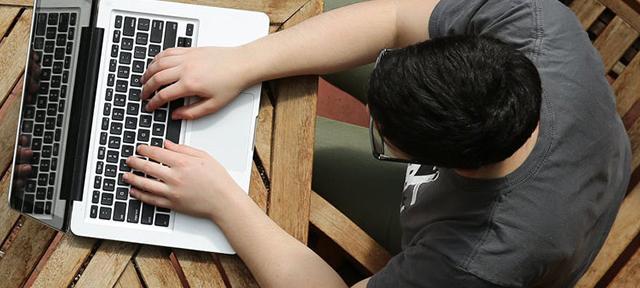 Hampshire College does not consider SAT or ACT scores in any way as part of admissions and financial aid decisions.
Hampshire was among the first schools in the country to be test optional, a policy the College has followed since opening in 1970. While Hampshire has not required SATs or ACTs, in the past it would look at them if a student wished to submit them as part of an application. No longer, says Meredith Twombly, dean of admissions and financial aid.

Hampshire's "Test blind" decision reflects concern for fairness in access to educational opportunity. It is also consistent with Hampshire's mission and academic approach.

The tests more accurately reflect family economic status than potential for college success. That standardized testing can pose racial, class, gender, and cultural barriers to equal opportunity is now widely understood, and the National Center for Fair and Open Testing lists more than 800 colleges and universities that are SAT and ACT optional.

Fairness in access is particularly important at Hampshire, a college with a reputation for social justice concerns and a mission that includes inspiring students "to contribute to knowledge, justice, and positive change in the world."

"It is no secret that many colleges base financial aid awards largely or partly on test scores. Financial aid should be used to support students who most need assistance, not to reward those who are good test takers," Twombly said.

"We want to be clear that our scholarship aid is meant to reward consistently strong academic performance that is complemented by attributes such as leadership, community engagement, and exceptional creativity. Discipline, passion, and dedication to learning cannot be discerned from a single test score."

Another factor in going "Test blind" is Hampshire's commitment to authentic assessment. Students receive detailed narrative evaluations from professors rather than letter grades. Each student works closely with faculty to create a rigorous personalized course of study, culminating in a yearlong final project. Classroom discussions, extensive written work, and completed projects are evaluated, but not through the use of "tests" in the traditional sense.

"Tests aren't part of Hampshire's pedagogy, so why would we use a test to determine which students would thrive here? The SAT is essentially one test on one day in a given year. Students' high school academic records, their history of civic engagement, their letters of recommendation from mentors, and their ability to represent themselves through their essays trump anything the SAT could tell us," Twombly said.

"A Hampshire education requires students to persevere, take intellectual or creative risks, and work hard. Hampshire will examine applications for evidence of academic achievement, engagement, and passion for learning as well as for the habits and behaviors that will lead to success at the College," she said.
/**/
1