Queer Conference Celebrates 10th Anniversary Breaking Barriers and Expanding Accessibility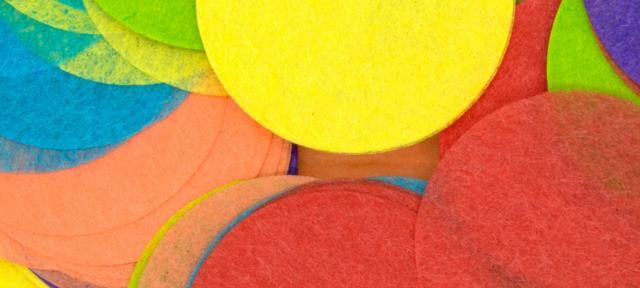 In 2009, a group of Hampshire students received funding to attend a conference on gender and sexuality. When they returned, they were required to present a summary of what they'd learned. But they were so inspired that they decided to offer a whole conference to the community.
A decade later, The Five College Queer Gender and Sexuality Conference is now a three-day event that mobilizes some 550 people and offers students, faculty, and staff a variety of workshops, performances, and discussions on current issues. This year, the conference will take place March 1–3, with events in Franklin Patterson Hall and the Robert Crown Center. For the first time a day will be dedicated to empowering precollege LGBTQ+ youth. Registration is free.

"What's unique about the conference is that it's a product of our community," says Emily Rimmer, Director of Hampshire's Women's and Queer Services. "It is designed, facilitated, and organized by students and the community, who also attend and participate."

The 2019 conference keynote speech is titled "Femme Modalities in the Context of Disability: Race, Love, and Fat Liberation." The speech will be delivered by writer, activist, and Ph.D. student at the University of California Caleb Luna, and writer, librarian, and Undergraduate Creative Writing Teaching Fellow at Columbia University Cyree Jarelle Johnson, whom is also a Hampshire alum. Kevin Taylor will be the closing speaker.

This year's lineup features a performance by Grammy-nominated singer and songwriter Mary Lambert and a Drag Brunch with performers from The Imperial Court of Massachusetts.
Youth Day
The first day of this year's conference will be dedicated to precollege LGBTQ+ youth. Youth Day is an independent initiative founded as a current Division III project. To make sure it addresses youth needs, student and lead organizer Brianna Bryse Deane undertook extensive research and contacted many schools in the Valley to understand the main problems students face. Thus, it was possible to figure out what barriers could keep them from coming to this conference and then try to reduce those barriers as much as possible, she said.

Deane first became interested in outreach opportunities for teenagers as a high school student. "When I came out, I had a good support system of being able to attend community center support groups and LGBTQ+ conferences outside of my area. And it had a really big impact on my wellness as well as my sense of futurity," she said.

Besides organizing Youth Day, for her Division III Brianna did a retrospective survey with LGBTQ+ college students reflecting on their experience attending outreach educational opportunities via conferences, camps, community centers, and retreats in high school. Her project also has a written component that outlines disparities faced by queer and trans youth, especially people of marginalized identities, and the ways outreach education programs could contribute to their wellness.

The Youth Day schedule includes a talk by Gavin Grimm, a 19-year-old trans rights activist and educator who won a case over bathroom access in Virginia; workshops; and a speech by Gia Drew, from Equality Maine. There will also be tracks of workshops aimed at advisers and mentors on how to best support queer and trans youth. Deane says the programming was also developed to serve youth with alternative educational experiences such as homeschooled, unschooled, and charter schooled.

Inspired by her own experience, Deane wants to make it even better for new generations of LGBTQ+ youth. "I'm hoping that in having a shared audience at the queer conference, youth will get inspired to make change in their own schools as well."
1