Sabina Iftikhar 21F Wins Five College Statistics Prize for Hampshire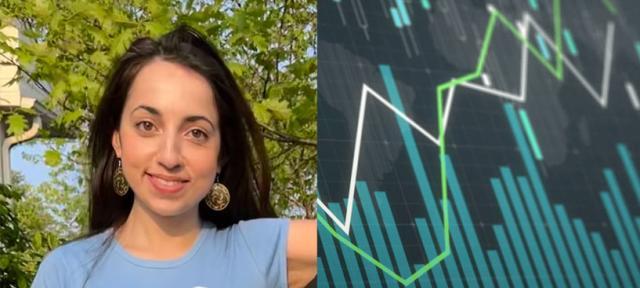 One student from each of the Five Colleges is recognized each year for outstanding independent research, thesis, or capstone project in statistics.
Hampshire College student Sabina Iftikhar 21F was nominated by Dean of Natural Science Cynthia Gill and Professor of Public Health Elizabeth Conlisk, chair of Sabina's Div III committee.
"Sabina is a reminder that students can do just about anything at Hampshire, even a formal major in statistics," said Conlisk. "Her Div III project was very advanced for an undergraduate and could have easily passed for a master's thesis."
When Sabina transferred to Hampshire, she knew she wanted to study statistics. In addition to Conlisk, she worked with Professor of Biological Anthropology Alan Goodman, and received support from Associate Professor of Mathematics and Statistics Patrick Flaherty, at the University of Massachusetts Amherst.
"For my Div III project," Sabina says, "I wanted to look at Enron's email communication network over time and develop some statistical method for detecting fraud by way of picking out time periods with abnormal patterns, and was able to do so with pretty good accuracy."
The Five College Statistics Program launched in 2011 to enable statistics faculty members at the five campuses to coordinate and integrate resources to better serve data science students.
1