Side-by-Side Faculty and Alum Art Show Exhibits Relationships and Impact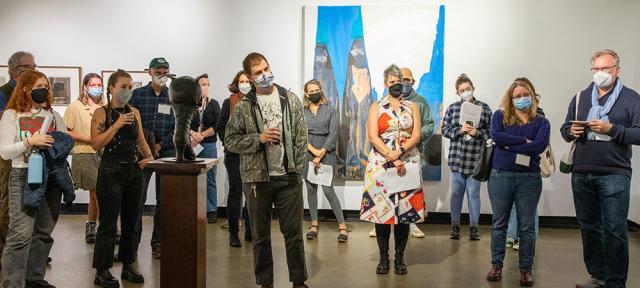 The Scope of Things opened on October 14, the first night of Friends & Family Weekend, in the Hampshire College Art Gallery in the Johnson Library, and runs through November 4. Gallery Coordinator Naomi Romm 12F, whose oil paintings are part of the show, organized the exhibit.
Romm's vision was to illustrate tangibly the impact of collaboration and community in Hampshire's teaching and learning model. By pairing the work of professors and alums side by side "in conversation," she says, she hoped to "exemplify how the relationships formed through educational scenarios can have an impact on and form the visual language of both teacher and student."
 
Six faculty members, who represented studio art, photography, and film, nominated six alums with whom they had worked closely during their time at Hampshire. Though some pairings hewed fairly close in their materials or themes, a wide array of arts media were on display, and disparate materials sometimes abutted each other. As visitors walked through the gallery, different matches seemed to take form, as each artist was experienced in context with another.
This exhibit exemplifies what makes Hampshire great, mentorship between students and faculty members that makes both better.President Ed Wingenbach
Studio Arts Technician and Senior Faculty Associate Gregory Kline's assemblage-like bronze sculptures were situated next to archival pigment prints by Chris Cole 07F. Riley Ames 14F displayed pieces created from pride flags, lubricants, paints, and mirrors, whereas Five College Associate Professor of Art and Technology John Slepian showcased photographs within vintage slide viewers that guests picked up and peered into to see.
 
Senior Faculty Associate in Film and Photography Kane Stewart and Carly Ries 05F each brought photographic work, displayed in more or less traditional formats—they each showed wall-hung images—and Ries also contributed a kaleidoscopic project with 14 images the viewer could flip, shuffle, sequence, and arrange.
 
Five College Professor Emerita of Film and Video Baba Hillman and Miata Kawinzi 07S showed films dealing with subjects in France. Both Professor of Art Daniel Schrade and Romm displayed colorful oil paintings. Professor of Film and Photography Abraham Ravett and former media services manager Neil Young 94F played short films, one a silent tribute, the other busy with sound.
 
During the opening reception, President Ed Wingenbach addressed dozens of guests from both on and off campus. "This exhibit exemplifies what makes Hampshire great," he said, "mentorship between students and faculty members that makes both better." Wingenbach also complimented Romm: "This show was put together quickly and on a small budget, 'Hampshire-style.'"
 
When Romm thanked the crowd, she observed another unique aspect of the show, and of the Hampshire campus at large: how many of the faculty and staff are also alums.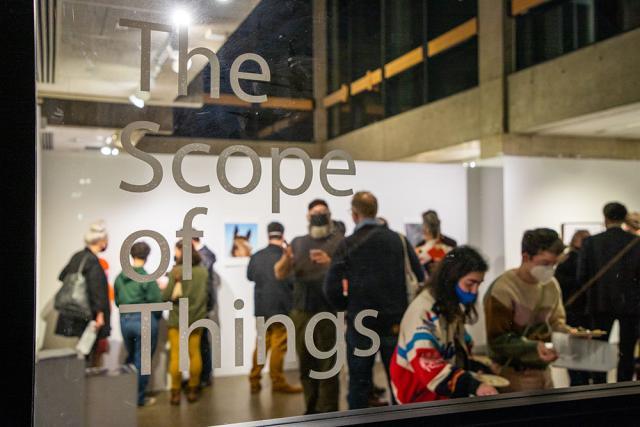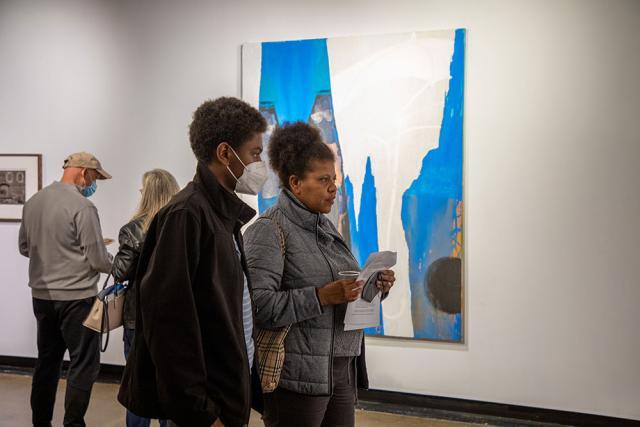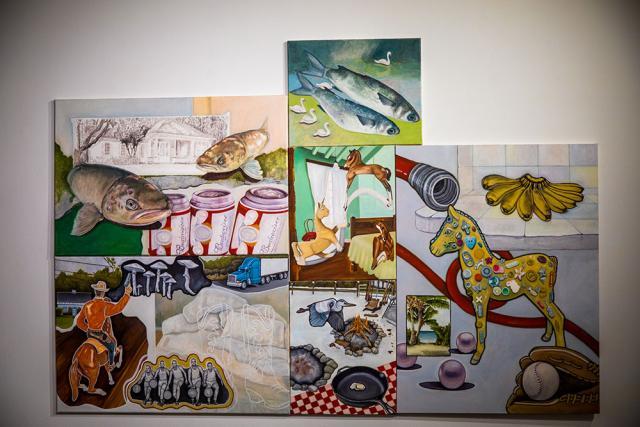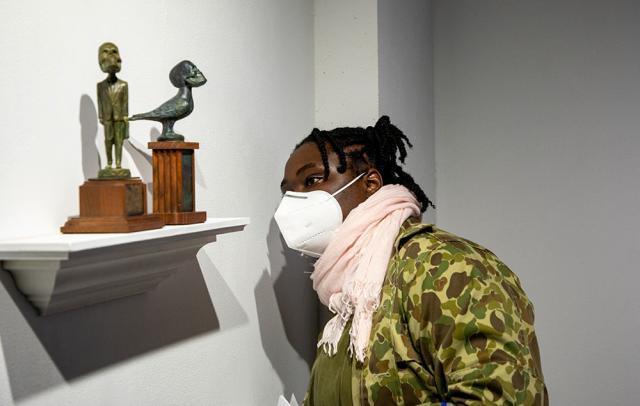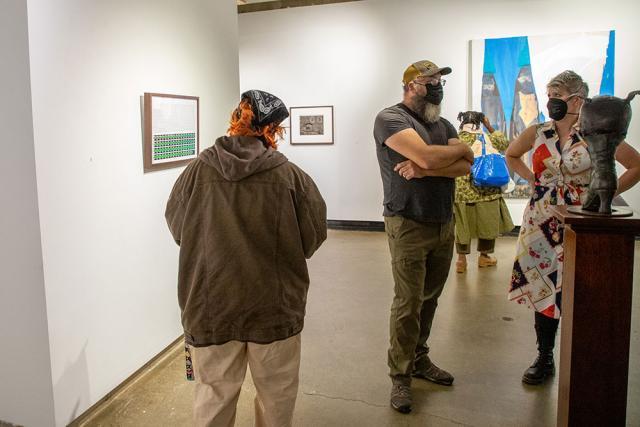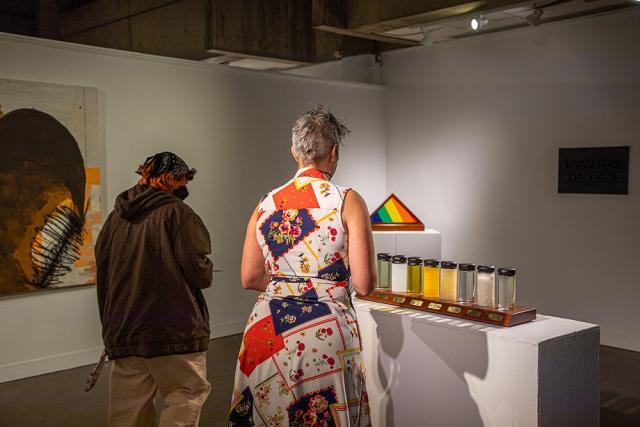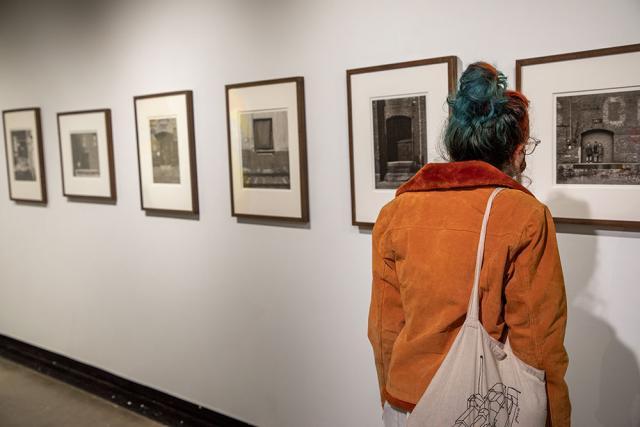 1