Sonic Boom: A New Album with a Hampshire Twist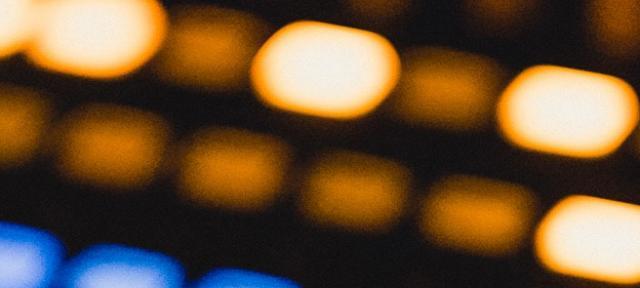 How does music perception work?
That's a question that alum Meara O'Reilly 01F has spent the last decade or so answering.
Based in Los Angeles, she's a composer, artist, and instrument designer, playing music that's largely of her own creation. "I've played a bunch of instruments: harp, guitar, and violin," O'Reilly says. "It's exciting to jump around from instrument to instrument and create my own."
Among her inventions is what she calls a "silver conduction instrument," silverware suspended by horsehair and lightly amplified on a resonant metal frame. In 2008, she performed with it live on public radio station WNYC, for the popular classical music show Spinning on Air.
"Through the process of building new musical instruments, I became increasingly interested in writing music that demonstrates ideas about human auditory perception," she says.
O'Reilly recently put out the album Hockets for Two Voices​ on the classical label Cantaloupe Music. In hocketing, the melody is split into multiple parts. The form dates back to the vocal music of medieval Europe, but it's also found in indigenous folk music. O'Reilly's album features duets that are a cappella — that is, sung without any accompaniment. She recorded the duets using her own voice for both parts.
The album has been reviewed on All Songs Considered on NPR.
On her bio on the Cantaloupe website, she says, "​I feel a little like an outsider in some ways,​ in the sense that I didn't come from a conservatory background. I was very much steeped in experimentalism and noise music in college."
She was drawn to the study of musical cognition and perception from her earliest days at Hampshire, where she studied with Christoph Cox, a professor of philosophy. A critic and curator of visual and sonic art, he proved to be a profound influence on O'Reilly.
"I feel incredibly lucky to have met Christoph and have been taught by him," she says. "He was an important mentor my entire time at Hampshire."
As a Div I student, O'Reilly took his Sonic Networks class, a history of electronic and sonic music. When she visited him during office hours, she found that they were both interested in sound perception. Cox served as the chair of her Div III, a combination installation and research project on experimental music and psychoacoustics, the branch of psychology concerned with the perception of sound and its physiological effects.
Her facility with visual art, as well as music, let to a job creating concert visuals for a world tour by Bjork in 2008. For the project, she collaborated with an interactive design firm. O'Reilly has also developed an iOS app for iPhones. The app uses geometric shapes to create rhythms and musical sequences.
Recently, she's been writing music for other performers and working on another album. She's writing for orchestral instruments and hopes someday to create film scores.
"Hampshire is an environment that's very conducive to exploration," O'Reilly says. "I have an eclectic career, and Hampshire fostered that."
1