Professor of Philosophy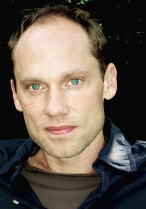 Christoph Cox, professor of philosophy, received his B.A. in Modern Culture & Media from Brown University and a Ph.D. in the History of Consciousness from the University of California, Santa Cruz. Professor Cox teaches and writes on 19th- and 20th-century European philosophy and cultural theory.

He is the author of Nietzsche: Naturalism and Interpretation (University of California Press, 1999) and co-editor of Audio Culture: Readings in Modern Music (Continuum, 2004). Cox is editor-at-large for Cabinet magazine, writes regularly for Artforum and The Wire, and has published philosophical essays in the Journal of the History of Philosophy, the Journal of Visual Culture, Organised Sound, International Studies in Philosophy, The Review of Metaphysics, and elsewhere.

Cox has curated exhibitions at the Contemporary Arts Museum Houston, The Kitchen, New Langton Arts, and G Fine Art Gallery. Cox has written catalog essays for exhibitions at the Whitney Museum of American Art, the Museum of Modern Art, Mass MoCA, the South London Gallery, Berlin's Akademie der Künste, the Museum of Contemporary Photography, the Oslo Kunstforening, and other venues.

He is currently at work on two books: a monograph on sound art, experimental music, and metaphysics; and an edited volume on aesthetics and the new realist and materialist philosophies.
Professor Cox will be on sabbatical leave for fall 2015.
Custom Ads
+

–

Philosophy as a Way of Life
+

–

Theories of Modern and Contemporary Art
+

–

Philosophy, Relativism, and Truth
+

–

Audio Culture: Theories and Practices in Music Today
+

–

Introduction to Metaphysics
+

–

Sonic Philosophy