Student and Afghan Journalist Fatima Faizi F22 was Born Into War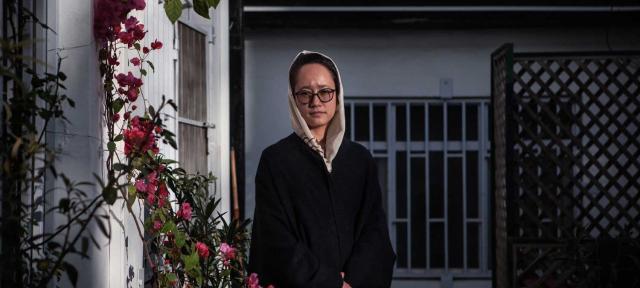 Raised in Kabul, Afghanistan, incoming student Fatima Faizi F22 has already been documenting war and its atrocities for seven years. 
 
In 2015, thousands gathered in Kabul to protest the beheading, by the Taliban, of seven Hazara hostages. Fatima was there taking photos. Her photos were later published by Al Jazeera. From there, her career as a reporter began to take root.
In 2017, New York Times foreign correspondent Rod Nordland took a risk on the aspiring journalist and hired her. She would end up working as a reporter for The New York Times for the next four years, becoming one of their most trusted Afghan journalists. When reflecting on Fatima's work, Nordland wrote, "she was well-worth the investment from our side, proving again and again that she was a brave and determined reporter. Some of my best work in Afghanistan was reported by Fatima. Slight and diminutive, Fatima seemed afraid of nothing and certainly of no man." 
As a war journalist, Fatima reported on devastating events and shared the stories of many with bravery and integrity. She wrote about an attack on an education center where the majority of victims were young women, provided dozens of war casualty reports, and contributed to hundreds of human interest pieces.
"Since 2017 I have covered the Afghanistan war—a war started by Americans that has changed my life. When there were Taliban in the country, my life was upside down. I wasn't Fatima Faizi; I was fated to only be someone's wife, to clean, cook, raise the children and never have a chance to dream," wrote Fatima in a 2020 article for The New York Times.
A non-traditional student, Fatima was drawn to Hampshire's radically non-traditional approach to education. She is now focusing on the study of English literature. "I read a lot. I take refuge in reading," she said. "While the world around me is falling apart, reading is the only thing that keeps me sane and safe." 
Fatima has long loved writing, having been exposed to different forms of literature and poetry by her family at an early age. She's learned to use language as a way of expression, conveying truths in whatever form they take—beautiful, tragic, or ugly. Now, as a young woman, her resume is already lengthy with accomplishments and bylines from her work reporting on Afghanistan for news outlets including USA Today, Zoomin TV, The Guardian, Al Jazeera, The New York Times, Equality (an organization based in Kabul), and others.
As someone all too familiar with the uncertainty of life, Faizi makes no attempt at predicting her future. However, she does have a few things in mind: "I will return to journalism after finishing school, or I will take a different path and become a novelist. Working for the United Nations could be another option to explore," she said. 
Whatever path her study takes at the College and beyond, we're proud to welcome Fatima to the Hampshire community as a member of our fall 2022 class.
Photo of Fatima Faizi at The New York Times bureau in Kabul taken by Erin Trieb for The New York Times.
1