SXSW Director Pierson Developed Critical Eye as Hampshire Student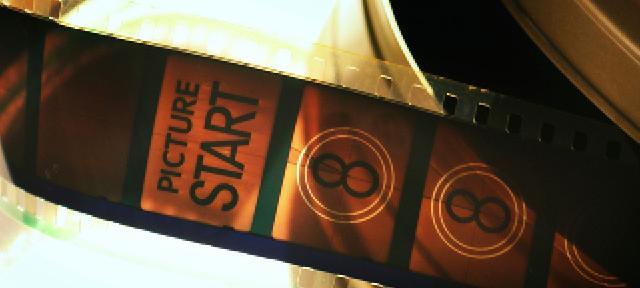 Under the leadership of Hampshire alum Janet Pierson, the South by Southwest (SXSW) Film Festival has premiered works as diverse as Lena Dunham's Tiny Furniture, the 2012 Oscar-winning high school football documentary Undefeated, and the monster-budget blockbuster Furious 7. When picking a film, Pierson says she follows the same instincts that drew her to the cinema as a student at Hampshire.
"I've always championed what I felt was interesting," says Pierson '73, now in her eighth year as head of the festival. "Each year we receive about twenty-five hundred feature submissions and five thousand short submissions, and out of those we select one hundred and thirty-five features and a hundred and ten shorts. I'm looking for something to surprise me."
This year's festival, which runs March 11–19, includes headliners Demolition, starring Jake Gyllenhaal; director Jeff Nichols's Midnight Special; the documentary Tony Robbins: I Am Not Your Guru; and Pee-wee's Big Holiday, in which Paul Reubens brings his iconic character to the big screen for the first time since 1988. Pierson and her team will be working nonstop throughout the nine days of screenings, industry events, parties, and networking that make SXSW such an important, and fun, event for filmmakers. 
Helming the festival is a logical continuation of a career that can trace its foundations to Hampshire, where Pierson, then Janet Perlberg, took advantage of the wide range of nightly screenings on campus and first delved into film theory through a project designed with her adviser, History Professor Anson Rabinbach. He taught a class on Germany's National Socialism, and her project looked at film through the lens of the movement's rise.
"It led me to question whether films predict or reflect what's happening in the world," she says. To research the then hard-to-obtain films, she says, she realized she could order them through the library. That sparked a self-guided education in film history.
A course at UMass on the history of avant-garde cinema, which Pierson took through Five Colleges, intensified her passion. She ended up doing her Division I paper on the theory of avant-gardism, and in her research she discovered that many of the filmmakers in the genre were tied to the San Francisco Art Institute. With her sister living in the city, she felt an urge to go there. In fall 1975, she left Hampshire to work on her Div II at the institute. Though she planned to stay for just one semester, she ended up completing her degree there.
In 1980, she moved to New York City and became the assistant director of Film Forum, the independent nonprofit theater where she met her future husband, producer and author John Pierson. In the following decades they cofounded Grainy Pictures, had two children, moved to Fiji (where they took over a movie theater), and executive-produced Split Screen, the IFC series about independent filmmaking in America, before moving to Austin in 2004.
Pierson has been named by The Guardian and Indiewire as one of the most influential people in the film industry. She regularly serves on panels and juries for other festivals and agencies including National Endowment for the Arts, Seattle International Film Festival, Independent Television Service ITVS, British Film Institute BFI, and Creative Capital. She serves on the Board of the Austin Film Society Advisory Board, as well as on the University of Texas Press Advisory Council.
 "One of the things I'm most proud about is that I've been able to succeed by being generous and honest and kind, and those are things that, when I was a younger person, I wouldn't have thought would have been useful or successful strategically," she says. "It's extremely satisfying that I could do that. I've been able to be direct and enthusiastic and it works."
Pierson says a number of her Hampshire friendships have continued to this day. One of the closest is with the filmmaker Rob Epstein 73F, winner of Academy Awards for the documentaries The Times of Harvey Milk and Common Threads: Stories from the Quilt and the director of feature films such as Howl and Lovelace. She says neither anticipated a career in film, but ever since their days in San Francisco, when they reestablished their friendship, they've had a strong connection.
"The best part of Hampshire for me was that I was exposed to incredible people who were driven to explore and be curious," she says. "I was extremely lucky, because when I was younger, I didn't know exactly where my passions lay. But the path I ended up on was an incredibly good one for me." 
1