Update on Accreditation: June 7, 2019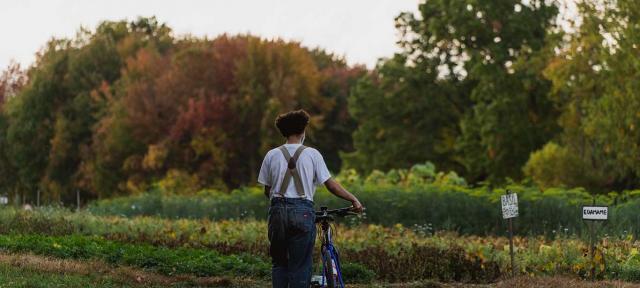 Hampshire remains fully accredited and dedicated to our students and the future of the College. 
Dear Hampshire College community:
As you know, the New England Commission of Higher Education (NECHE), Hampshire's accrediting body, has been in continuous conversation with the College as we restructure toward a sustainable business model. On May 30, a team of trustees and senior administrators presented to the Commission at a "show cause" hearing. Our presentation, on the theme of Fifty Years is Not Enough, encompassed the spirit of our endeavors to sustain and grow Hampshire.
Specifically, the Commission is concerned about Hampshire's ability to meet its standards on Organization and Governance and Institutional Resources.  Today, NECHE and Hampshire are jointly announcing that the Commission has decided to issue the College a public Notation while deferring a formal judgement on accreditation status until November, 2019. Hampshire remains fully accredited and dedicated to our students and the future of the College.
There is much we have accomplished in the two short months since April 5 when the Board decided to move forward with plans for an independent Hampshire. We are heartened by the outpouring of generous financial support and the commitment of new and returning students to enroll at Hampshire. We are on an accelerated search to identify a new president who will help secure our governance, operations, and finances; advance a major fundraising campaign; and renew our academic program and enrollment.
The faculty, staff, students, alumni, and friends of Hampshire College are fully invested in this turnaround. Over the next six months we have an opportunity to secure a vibrant future for Hampshire and to respond successfully to the Commission's expectations of compliance with its Standards for Accreditation.
We have the fortitude and capacity to uphold these standards. Our presentation to NECHE detailed our efforts underway:
We are rebuilding governance and leadership
We are fundraising at a record pace – raising $7 million in cash and pledges over just three months
We are relaunching admissions to recruit a class in fall 2020
We have reorganized to support our students next year as a smaller college
The Commission's "Notation" is intended to notify the public that NECHE continues to be concerned that Hampshire is in danger of not meeting its accreditation standards and that, if current conditions continue or worsen, accreditation may be withdrawn. The Commission also recognized that Hampshire is in a period of unprecedented transition, and much is not yet known. They therefore deferred making a formal judgment pending the College's demonstrated success in securing its governance, leadership, and operations, and planning for its long-term sustainability. 
The Commission's press release issued today can be downloaded here and will also be posted by the Commission here. 
Hampshire will report again to NECHE on November 1.
We see this as a call to action.
We've only just begun to demonstrate what the Hampshire College community can do together. We look forward to working with you to secure a vibrant future for Hampshire.
With appreciation,
Ken Rosenthal, Interim President
Luis Hernandez, Chair of the Board
1