Vice President for Academic Affairs and Dean of Faculty Christoph Cox to Step Down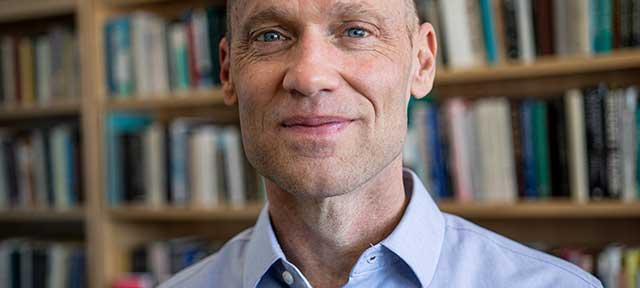 Hampshire College announced today that Vice President for Academic Affairs and Dean of Faculty Christoph Cox has been named the next dean of Eugene Lang College of Liberal Arts at The New School in New York City. He begins his new role in August.
"Christoph's leadership has been essential to Hampshire's success as we reimagine the future of higher education, and I have no doubt he will inspire innovation at Eugene Lang College," said Ed Wingenbach, president of Hampshire College. "Both as a faculty member and as the dean, he exemplified Hampshire's commitment to experimentation, social justice, and progressive education. While we regret his departure, I celebrate Christoph's accomplishments, and am proud that The New School sought him out—I am sure he will do great things for them."
Cox has worked as professor of philosophy at Hampshire for 24 years and has served as vice president and dean of faculty since 2020. During his time as dean, Hampshire pursued dramatic and transformative changes. The College implemented a new academic approach, placing urgent challenges at the center of a curriculum unbounded by disciplinary limitations; current challenges include disrupting white supremacy, responding to climate change, and grappling with the implications of a "post-truth" era. The reimagined approach deepens and extends Hampshire's commitment to developing entrepreneurial and project management skills. A substantial commitment to incorporate critical study of race and power throughout the undergraduate curriculum was adopted by the faculty under his leadership, and he implemented new processes to better support a diverse faculty, including opportunity hires, faculty of color fellowships, and methods to make invisible labor discernable.
Cox is an accomplished scholar and committed teacher. His deeply interdisciplinary work draws upon philosophy, aesthetics, cultural theory, curatorial studies, and other fields, and has been widely published, including three academic press books. In addition to publications, he curated art exhibitions across the world. His teaching and advising reflect the diversity of his scholarly interests and exemplify the commitment to experimentation that is at the core of Hampshire's identity.
"I am incredibly grateful for the 24 years I have spent at Hampshire as a faculty member and dean," said Cox. "Hampshire's radical pedagogy and its amazing, talented, and resilient community has deeply shaped me as a teacher, scholar, and curator, giving me the freedom and encouragement to discover new paths across the humanities, arts, social sciences, and natural sciences. As I move to Eugene Lang College, I bring with me the commitments to social justice and to the trandisciplinary engagement with urgent challenges that are at the core of a Hampshire education. I am proud of what Hampshire is and has become and honored to have been part of shaping it. I know I will continue to be inspired by Hampshire's continuing innovations."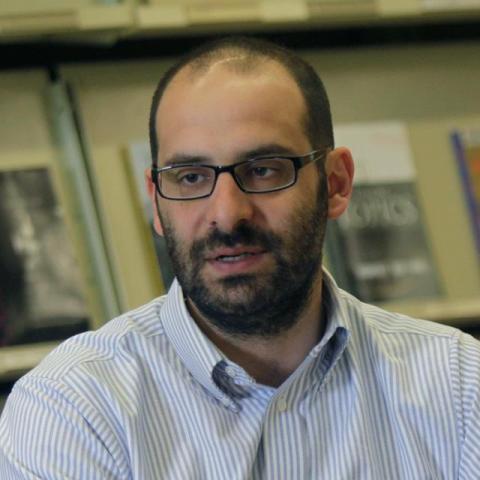 Associate Professor of Economics Omar Dahi has agreed to serve as interim vice president for Academic Affairs and dean of faculty. Professor Dahi has served the College in multiple roles during his 15 years at Hampshire. He is the elected faculty trustee, has chaired the College Committee for Reappointment and Promotion and the Faculty Compensation Committee, and was a key member of the Faculty Negotiating Committee in 2020-21. In addition to his roles at Hampshire, Professor Dahi is the founding director of Security in Context (supported by a major grant from the Carnegie Corporation) and holds an appointment as research associate at the UMass Political Economy Research Institute. His appointment, which begins July 1, is for one year. A national search for a new vice president for Academic Affairs and dean of faculty will launch this fall.
1