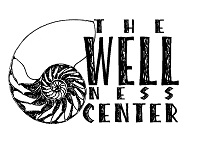 The Wellness Center's mission is to promote holistic health and wellness in the Hampshire community.
Who we are: The Wellness Center promotes health and wellness in the Hampshire community; our work is prevention-oriented and firmly rooted in the philosophy of harm reduction. The Center consists of a professional staff director (Jordan Perry, MPH, CHES), student staff (Arianna, Emily, Noah, Sasha, Dylan, Daisy, and Flannery), and partners with many great student organizations like the Relaxation Club, Sexperts, the Hampshire Mental Health Advocacy Network, HIV/AIDS Awareness Group, Peer Chaplains, etc.
Where we are: In Enfield by the basketball court, on the 2nd floor above the Center for Feminisms; our hours are 9 a.m.-9 p.m. weekdays during the academic year.
What we do: We provide health education and wellness promotion on topics such as healthy relationships, bystander intervention and sexual violence prevention, alcohol and other drug abuse prevention, self-care, developing resilience, sexual health, sleep health, and campus and community resources. We offer a variety of free safer sex supplies in multiple locations (the Wellness Center, health and counseling services, the housing operations office, etc.), host campus events, collect data on student health and wellness, work on health-related policies and programs, and support student organizations.
How to contact us or find out about our events
Email: well@hampshire.edu
Sign up for our listerserv: wellness@lists.hampshire.edu
Like our Facebook page! Hampshire College Wellness Center
Follow us on Tumblr: http://bewellhampshire.tumblr.com/
Follow us on Twitter: @BeWellHampshire
Or just stop by!
What to learn more? Check out this video made by the amazing Wellness Center staff!