Hampshire Exchange in France
Through Hampshire College's institutional relationship with the Institut d'Etudes Politiques (Sciences Po), students have the opportunity to study the social sciences in France at seven different campuses, specializing in different regions of the world.
Program Details
Location: Various cities/campuses
Term: Fall semester (Sept-Dec), spring semesters (Jan-June), academic year (Sept-June)
Type of Program: Full-time university enrollment
Language of Instruction: English or French; availability of courses in English varies on each campus
Fields of Study: Variety of subjects in social sciences and humanities with a focus on international relations, political science, law, and economics
Prerequisites: Language requirements (and availability of courses in English) differ for each campus. In general, students wanting to take some or all of their courses conducted in French must have completed the equivalent of at least four semesters of college-level French.
About the Institute d'Etudes Politiques (Sciences Po)
Sciences Po is an international center of excellence for teaching and research in the social sciences, with a commitment to understanding the contemporary world through an international perspective. The seven campuses of the Undergraduate College host more than 1,000 students each year from Sciences Po's 470 partner universities around the world, for a semester or an academic year. Though the main campus is in the heart of Paris, there are six other campuses in cities around France that specialize in certain areas of the world: Reims, Dijon, Menton, Potiers, Nancy, and Le-Havre. All campuses are open to students on the Exchange Programme.
Watch Johnny Chen's Study Abroad Video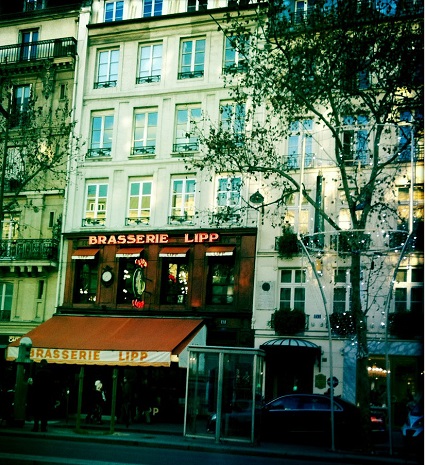 Photo by Emma Ogiens 09F, Spring 2012 Program Participant
Academics and the Seven Campuses
Sciences Po offers a multidisciplinary approach to the social sciences on seven different campuses around the country. Each region focuses on a different region of the world, allowing students to focus on the political, geopolitical, and economic issues of the region as it relates to France and the rest of Europe. 
While all campuses are open to students on exchange, Paris and Reims are the two campuses that accept most exchange students, and offer curricula more tailored to exchange students. These campuses also provide the most options in English. Exchange placements at the other campuses can be more competitive, and availability of courses in English varies by campus. Students must meet the pre-requisite and language requirements of the individual campus. Language learning opportunities are also available for the regional languages on each campus. 
Program Costs
Hampshire Exchange Fees and Financial Aid provides detailed information on the fee policy, withdrawal policy, and how financial aid may apply.
Tuition Fees: Paid to Hampshire
Housing and Meals Fees: Paid in country
Other expenses: Students are responsible for the cost of passport and visa fees; international and local transportation including airfare; books and supplies; international health insurance; and personal expenses.
Housing and Meals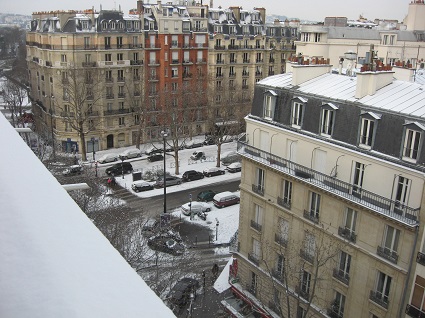 Photo by Sarah Glasser 09F, Spring 2012 Program Participant
Students are responsible for arranging their own accommodations. Housing options, availability, and costs vary on each campus. Students should refer to the housing information for each individual campus. Students are responsible for finding housing on their own. The global education office and each campus at Sciences Po provides various resources to help find apartments.
Eligibility 
The Hampshire Exchange program at Institute d'Etudes Politiques (Sciences Po) is open to division II Hampshire College students who have completed at least two years of undergraduate study. Review detailed information on eligibility requirements and policies in the Hampshire College Handbook under Exchange, Field Study, and Short-term Field Courses.
International students (or students without U.S. citizenship) should contact the GEO program advisor for Sciences Po well before applying to figure out how visa regulations will affect their situation.
How to Apply
Meet with the GEO: Students are required to meet with the GEO program manager for this exchange program before submitting an application.

 

Review Applying to a Hampshire Exchange Program: Includes deadlines, application instructions, requirements, and procedures.
Apply now: Students apply online through HampGOES (Hampshire's Global Experience System).
Questions?
Contact the GEO program manager:
Allison Kretschmar
413.559.5542
akGEO@hampshire.edu