Earl Ubell Science Information Award
The Earl Ubell Memorial Science Information Award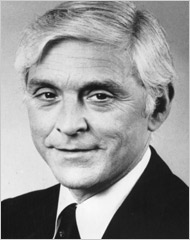 Description: The Earl Ubell Grant program recognizes and supports students who seek to make science, scientific methods, and scientific findings accessible to non-scientists and popular audiences. Awards are presented to Division II and Division III student projects with a focus on science and public health reporting; documentary photography, film, and video; and fact-based projects that address aspects of science in general.
Past student work supported by Ubell awards includes a radio documentary on mental health; sculptures representing neurobiological forms; a study of the reporting of selected medical issues in science news; a study of U.S. alcohol policy with the aim of reforming it; and a museum-style exhibition on global tuberculosis.
Award: $300-$800. The award will be paid up front by check. The last $100 will be paid upon receipt of your project report.
Purpose: Awards will be given to support such expenses as travel, conference attendance, materials, book or periodical purchases, and sometimes equipment that must be returned to the College after use.
Eligibility: Grants will be awarded to students whose Division II concentration or Division III independent project in some way seeks to make the scientific method or scientific findings accessible to non-scientists.
Funding Requirements
You must meet these requirements before applying:
CS funding is available for Div II and Div III students. In some cases, Div I students interested in summer research can apply.
You must be a current student at the time of the research project/internship. Graduating students are not eligible.
Applications will be evaluated on the intellectual merit of the proposed work and the necessity of the budget items, as justified in your proposal.
Applicants must have the support of a faculty supervisor or mentor.
Grant recipients are expected to submit a mid-project report and a final report prior to the grant ending.
If you plan to be on leave, the leave must be a field study leave and not a leave of absence.
Projects must not yet be completed upon request for funding. Grants requests for conference-related expenses will not be paid retroactively.
You must be in good academic and good disciplinary standing.
The application process is competitive and all applications may not receive funding, as funds are limited.
Important
If you are an international student, make sure to visit the office of multicultural and international student services to confirm that your research project is compatible with your visa status.
If you plan to pursue your research abroad, the global education office provides information on visas, immunizations, etc. and offers resources for field study in the U.S. or abroad.
Application Information
Application Deadlines and Forms: 
               Fall 2021: Friday October 15, 2021 
               Spring 2022: Friday February 18, 2021
To apply applicants can use the Academic Affairs Grants application, which can be found here.
Applications will be read by several screeners. The screening process usually takes a couple of weeks, and award decisions are made twice a year.
As a grant recipient, you will receive the funds up front by check so that you can purchase the items and material listed in your budget. Kindly keep all original receipts for tax purposes. The last $100 of the award will be paid upon receipt of your report.
Grant Requirement
Recipients of Ubell grants are required to write a project report. Papers, published abstracts, conference posters, or notices of the work should be attached to the report. You will also occasionally be asked to give presentations of your work. We encourage you to take photos during your project to promote the Ubell grant to donors and for display on the Cognitive Science website, newsletter, brochures, flyers, etc.
Read Comprehensive Project Requirements
About Earl Ubell
Earl Ubell began his career at the New York Herald Tribune as a messenger and rose to science editor, a position he held from 1953 to 1966 before transferring to the then-new medium of television. He was health science editor for WCBS-TV from 1966 to 1972, and from 1978 to 1995. He served as the news director for WNBC-TV News from 1972 to 1976.
Ubell covered such notable events as the first Sputnik flight in 1957 and the first U.S. manned space flight in 1961. He carried out scientific research at major laboratories, and was the author of eight books (one co-authored). His numerous awards for journalism, medical reporting, and science writing include an Emmy in 1970 for the New York area of the National Academy of Television Arts and Sciences and the Donald Salmon Award for significant contribution to development of the arts in that same year. Ubell died in 2007 at age 80.
Hampshire College alum, and the son of Earl Ubell, Michael C. Ubell 70F established the grant program in honor of his father.
Previous Recipients
NeuroSculpture: The Neural Correlate of Concrete
Hampshire Alum Julia Buntaine's Div III project: The merging of neuroscience with sculpture.
Previous Ubell Science Award Recipients
Other Funding Opportunities
If you are looking for a different kind of research grant, visit SPARC's Fellowships, Grants, and Scholarships page.