Associate Professor of Music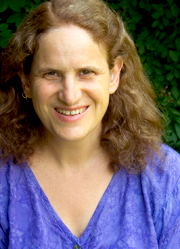 Rebecca (Becky) Miller, associate professor of music, received an A.B. from Bryn Mawr College, an M.A. from Wesleyan University and a Ph.D. from Brown University in ethnomusicology. She conducted dissertation research as a Fulbright Fellow on the Caribbean island of Carriacou (Grenada).

Professor Miller's book, Carriacou String Band Serenade: Performing Identity in the Eastern Caribbean (Wesleyan University Press, 2008) examines social and political change through the performance of traditional music, song, and dance in Carriacou. Professor Miller also has conducted fieldwork in Ireland as a Whiting Fellow (2006-2009) on popular Irish showband music for an upcoming book length project.

As a public sector folklorist, she has documented and presented the traditional arts from a number of immigrant and refugee communities throughout the United States. Her work has culminated in publications, recordings, festivals, radio, and video documentaries.

Professor Miller is the producer of the award-winning public radio series "Old Traditions-New Sounds" and is the co-producer/writer of the documentary video "From Shore To Shore: Irish Traditional Music in New York City." A fiddler, Professor Miller plays southern old time string band music, French-Canadian music, Irish music, and klezmer and she performs regularly throughout New England.
Professor Miller will be on sabbatical leave for spring 2016.
Custom Ads
+

–

Fundamentals of Music
+

–

American Strings: Old Time and Bluegrass
+

–

Music Journalism for Radio
+

–

Musical Beginnings
+

–

Music of Immigrant America
+

–

Applied Ethnomusicology