Alum Michael Carriere 94F Co-Authors Comprehensive History on Creative Placemaking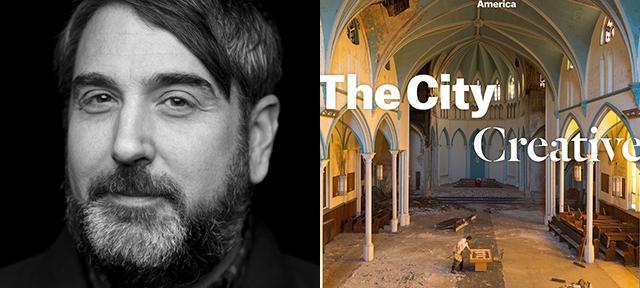 The City Creative is one of the first comprehensive histories of the field of creative placemaking as practiced in the United States
Hampshire College alum Michael Carriere 94F, associate professor at the Milwaukee School of Engineering, recently co-authored the book The City Creative: The Rise of Urban Placemaking in Contemporary America with sociologist and photographer David Schalliol.

The National Endowment for the Arts defines creative placemaking as integrating "arts, culture, and design activities into efforts that strengthen communities. Creative placemaking requires partnership across sectors, deeply engages the community, involves artists, designers, and culture bearers, and helps to advance local economic, physical, and/or social change, ultimately laying the groundwork for systems change."

The City Creative is one of the first comprehensive histories of the field of creative placemaking as practiced in the United States. The book also examines current placemaking interventions at more than 200 sites in more than 40 cities, combining archival research, interviews, participant observation, and documentary photography, and offers counter-histories that can inform an alternative approach to creative placemaking.

Carriere currently teaches courses on American history, environmental studies, and urban design at the Milwaukee School of Engineering. After graduating from Hampshire, he earned a Ph.D. in American history at the University of Chicago and was a junior fellow at the Carnegie Endowment for International Peace.
Pictured below: The Sweetwater Foundation Perry Avenue Community Farm in Chicago, IL. Photo by David Schalliol.
1