Annual Pritzen Lecture to Focus on War in the Age of Climate Change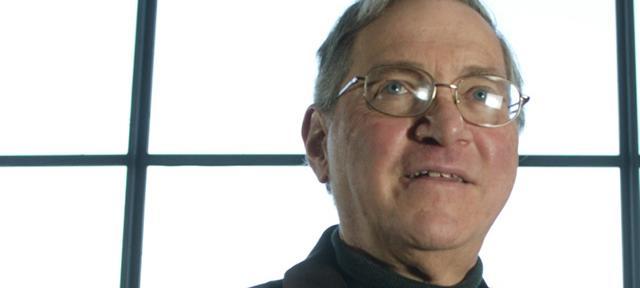 People around the world are suffering from a proliferation of violent conflicts and social upheavals, and a massive tide of refugees is seeking to escape the violence. At the same time, there is increasing evidence of the impact of climate change on human societies, in the form of droughts, floods, forest fires and coastal erosion.
In recognition of this confluence of tragedies, this year's annual Jackie Pritzen Lecture will focus on conflict in the age of climate change and depleting resources.
Author and Five College professor Michael Klare will address the trends facing the global community in his lecture, "World on Edge: War and Peace in the Climate Change Era," at 4:30 p.m. on Wednesday, December 2, 2015, at Hampshire College's Franklin Patterson Hall.
In his lecture, Klare will tackle these subjects and discuss the likelihood that climate change will lead to increased violence globally. While no final answer can be given to questions about the effect climate change will ultimately have, some trends are beginning to emerge and Klare—at the forefront of writing, researching and speaking on these issues—will share his insights into these pressing matters.
Klare is the Five College Professor of Peace and World Security Studies based at Hampshire College, a position he has held since 1985. He has written widely on U.S. military policy, international peace and security affairs, the global arms trade and global resource politics. The author of 14 books, including, most recently, The Race for What's Left, Klare's writing has appeared in Foreign Affairs, Harper's, The Nation and Scientific American, among many other journals. He serves on the board of the Arms Control Association and advises other organizations in the field.  
The annual Five College Jackie Pritzen Lecture is named for longtime consortium staff member, Jackie M. Pritzen, who worked with many different faculty groups during her 25 years at the consortium. The lectures were initiated in tribute to the central role that faculty members play in furthering cooperation among the five institutions, and to celebrate a distinguished faculty member whose scholarship, teaching and service continue that work.
The Five College Consortium, based in Amherst, Massachusetts, is celebrating its 50th year advancing the extensive educational and cultural objectives of its member institutions—Amherst, Hampshire, Mount Holyoke and Smith colleges and the University of Massachusetts Amherst.
For more information, contact Taliesin Nyala, tnyala@fivecolleges.edu, 413.542.4015.
1