CLPP 28th Annual Reproductive Justice Conference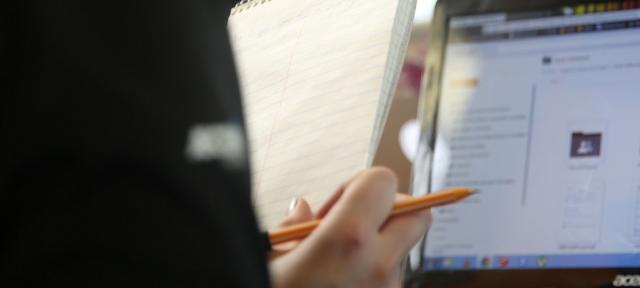 It's a yearly event that past attendees say "invigorates a whole generation to consider deeper reproductive rights work and creates reproductive rights opportunities at many levels."

The Civil Liberties and Public Policy (CLPP) program at Hampshire College's 28th annual conference—From Abortion Rights to Social Justice: Building the Movement for Reproductive Freedom—will take place Friday, April 11, through Sunday, April 13, 2014.

The conference focuses on broadening the fight for reproductive health and rights by making connections to a diverse range of social issues, including racial, economic, and disability justice; LGBTQ rights; and environmental justice. Over the last 28 years, more than 12,000 people have participated in this high-energy, national event.

Lucy Trainor, CLPP's conference and campus programs director, says there is the need for a large-scale outlet centering on reproductive and social justice, especially now. "We are excited to host this conference again," she said. "Attacks on reproductive autonomy and freedom have been relentless. In the past three years, 205 state laws limiting access to abortion were passed—that's more than in the previous ten years combined. Now more than ever, we need to gather, re-energize, ignite our passions, learn from, and support each other."

This year's event will feature 80 workshops and more than 160 speakers. Workshops include Fighting for Contraceptive Safety in a Time of Restricted Access, The Intersections of Immigrant Rights and Reproductive Justice, and Repealing the Hyde Amendment: Multi-tiered advocacy and activism as strategy. From building support for parents and creating community doula programs, to the intersection of HIV and reproductive justice, to identifying the needs of trans* people within the movement, the conference covers a wide range of social justice and reproductive issues.

CLPP strives to make the conference an accessible space. There will be ASL interpretation available at both the Saturday and Sunday plenaries, and Spanish translation will be available by request as part of the pre-registration process. Buildings used for the conference are accessible, and space will be reserved in workshops and plenaries for people using wheelchairs. Space will be reserved in plenaries for people looking to reduce their exposure to fragrances. Childcare is available free of charge during the conference.

For more information, please contact clpp@hampshire.edu or visit clpp.hampshire.edu/conference.