Endowed Fund for Research on Women Created in Memory of Hampshire Parent, Trustee Helen Astin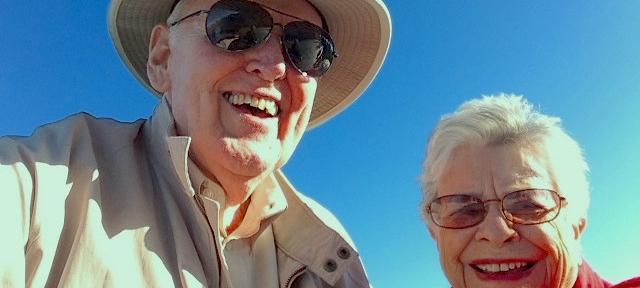 Hampshire College has announced a new endowed fund that will support faculty and student research on women's leadership and advancement. 
In honor of his late wife, Hampshire parent Alexander "Sandy" Astin has established The Helen S. Astin Fund for Research on Women at Hampshire College. The Astins are parents of Hampshire alum John A. Astin 82F.
The $100,000 fund is dedicated to research that will contribute to women's leadership development and enhance our understanding of societal structures that inhibit women from achieving their potential. Funding will aid primary research projects, initiatives, speakers, and other related academic projects by faculty and students.
Helen Astin — known by her friends and colleagues as Lena — cofounded and directed UCLA's Center for the Study of Women; helped start its Women's Studies program; and served as associate provost of its College of Letters and Science. Lena was one of Hampshire's earliest trustees, serving from 1973 to 1980. At the same time, she was a trustee at Mount St. Mary's, a college for women in Los Angeles. She was also the first elected president of the American Psychological Association's Division on the Psychology of Women.
"Lena dedicated most of her scholarly and professional life to research and activism on behalf of women and their education," said Sandy Astin. "Given that she was also an enthusiastic admirer of Hampshire College from its very founding, it seems entirely fitting to establish this fund to enable Hampshire faculty and students to continue exploring this critically important field of scholarly work."
Lena and Sandy were professors at UCLA, coauthors of several books, and well-known academic researchers. They conducted a 20-year study, called "The Courage and Vision to Experiment: Hampshire College, 1970–1990," and were enthusiastic proponents of the school's unique pedagogy.
The Helen S. Astin Fund for Research on Women will be managed through the office of the Dean of Faculty.
1