Hampshire Is Going 100% Solar for Electricity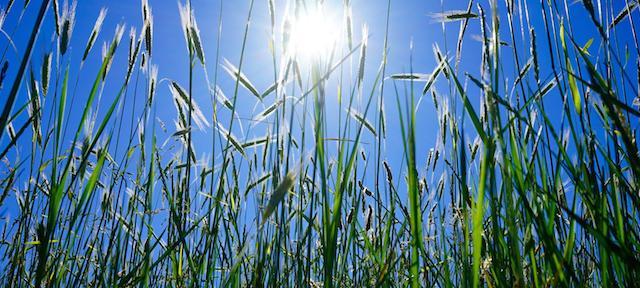 Hampshire College will begin construction in late July of 15,000 solar panels, covering approximately 19 acres on the 840-acre campus, the centerpiece of its plan to produce 100 percent of campus electricity from on-site renewable energy, on an annualized basis. Project partner SolarCity has applied for town permits to begin construction of the two photovoltaic (PV) solar arrays and a Tesla battery-storage system.
Hampshire's two solar power systems will be 4.7 DC/3.5 AC megawatts, generating the electricity equivalent to powering about 530 US homes. Using the systems, Hampshire is expected to avoid emissions of approximately 3,190 metric tons of carbon dioxide annually, equivalent to taking some 650 cars off the road. Construction of the arrays, representing the largest on-campus solar power system among colleges and universities in New England and one of the largest in the Eastern US, is expected to be completed by year-end 2016.
Under the project's power-purchase agreement, the solar arrays will be built and operated by SolarCity, and Hampshire will purchase the electricity from SolarCity at a fixed rate that is lower than the rate the college now pays for electricity.

Hampshire is part of the American College and University Presidents' Climate Commitment, under which the college has committed to implementing a comprehensive plan to achieve a carbon-neutral campus. In implementing its Climate Action Plan, Hampshire is also practicing its mission in the areas of innovative research, experiential education, social justice, forward-thinking operations, and environmental action.

"We're extremely proud of our commitment to renewable energy, and to educating our students about sustainability," said President Jonathan Lash. "Despite being a modestly resourced institution, in snow country, we're going all the way with solar for our electricity."

Generating clean energy on campus will help to reduce the impacts of extractive industries, such as hydraulic fracturing (aka fracking) for natural gas, construction of new pipelines, the effects of oil spills, and the destruction of mountaintops for coal mining, as well as nuclear power.

Lash added that education is about preparing students for the future, which will be low-carbon. "We encourage our students to question and inquire, and this project loudly asks 'Why do we accept limits on how we can change the energy system?  Why can't we use solar power wherever we are?'" he said. "We should all be talking about energy use."

The college, led by its Environmental Committee, has been planning how to transform campus operations for sustainability since 2014. For two years, the college conducted a thorough, thoughtful process involving students, faculty, and staff in discussions of land use. After reviewing current and future land use of possible sites for such uses as recreation, agriculture, serenity, and wildlife habitat, Hampshire arrived at the choice of two optimal sites for its large solar arrays. 

The two-year process of project deliverables and approvals required close coordination between Hampshire and many players, among them town planning and conservation boards in Amherst and Hadley, the Massachusetts Department of Energy Resources (DOER), and partner SolarCity. Financing the project was contingent on SolarCity receiving Solar Renewable Energy Credits from DOER.
Since spring 2015, a team from Hampshire—led by Larry Archey and Todd Holland from the Facilities Office, and Joanna Olin and Beth Hooker from the President's Office—has been working with its account manager at SolarCity and the distributed generation group at Eversource, the local electric utility company, to shepherd the project through Eversource's complex interconnection process and arrive at an agreement. This spring, Eversource completed the required impact study and approved connecting Hampshire's solar-power system into the regional power grid.
The college and SolarCity will receive credit for excess electricity sent to the regional power grid, and their system will draw from the grid when necessary. The project will use a 500-kilowatt-hour Tesla battery with each of the two systems, part of a smart energy-storage system that can be dispatched during peak demand to reduce energy costs.

The college is grateful to its many partners and supporters who helped guide the plan to completion, extending to the offices of Congressman Jim McGovern and Massachusetts Senate President Stan Rosenberg, who helped promote transparency and adherence to the agreed-upon timeline for completing key milestones.

Separately, Hampshire has installed rooftop solar-array projects, approved this year by Eversource for interconnection, at three additional locations: its R.W. Kern Center, the CSA Barn, and the president's house. These are significant projects in their own right, and will provide about 130 kW of capacity.
R.W. KERN CENTER TO OPEN FOR ADMISSIONS TOURS JUNE 13
The R.W. Kern Center is another central piece of Hampshire's sustainability program. The new 17,000-sq-ft living building will open Monday, June 13 as the new home of admissions, financial aid, new classrooms, social spaces, and more. (Admissions tours originate there beginning June 13, see schedule here.)
Hampshire built the 17,000-sq-ft center, made possible by private donations, to help secure its future by addressing campus space constraints, supporting its educational mission, and inspiring sustainable development broadly. Designed to meet the world's most advanced green building standard, the Living Building Challenge, the Kern Center supplies its own energy, harvests and treats its own water, and was built from materials mainly from local sources, avoiding toxic "red list" chemicals. (Learn more about the process of building Kern Center as a non-toxic building.)
The Kern Center was also designed to educate across a range of disciplines including environmental studies, the sciences, sustainability, math, and technology. A group of students presented their living-building research this month at the American Ecological Engineering Society Meeting in Tennessee.
The College is now planning a full-day dedication ceremony for the Kern Center for mid-September, themed "What Structures Should Do," comprising a symposium and hands-on workshops around green-building and sustainability education.
1