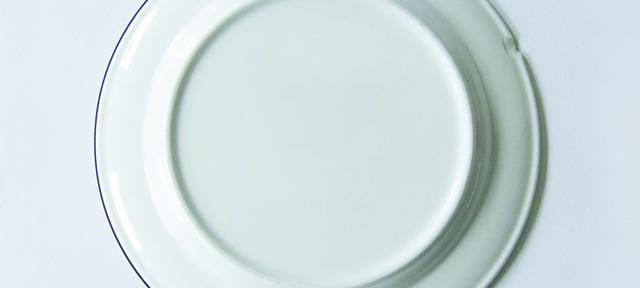 When Barbara Lancaster designed the Hampshire diploma for her Commencement ceremony in 1975, she expected the College to use it once, retire it, then ask another student or professor to reimagine it the following year. The practice dated back to the first Commencement, in 1971. "Students had been coming up with some off-the-wall designs," she says. "Artistic, yes, but they didn't always look like diplomas." 
After she graduated and received one with her name on it, Lancaster 70F moved to California and didn't give it another thought. Fast-forward to last year, when she was talking with Ken Rosenthal, a founding Hampshire employee and the College historian, and learned that his daughter had graduated from Hampshire, too. "What does her diploma look like?" she asked, not sure exactly where the question came from. Ken texted a photo. "Oh, my God," she replied. "I designed that! I had no idea that all these years later they were still using it."
The visual arts weren't Lancaster's main area of study; she was into psychology and cognitive science. But she also felt at home in the studio and had taken art classes during her public high school years, on the Jersey Shore. She painted in oil and watercolor and did calligraphy. At Hampshire, she took a course with Arthur Hoener, an abstract artist and a founding member of the faculty. Trained under Bauhaus teacher Josef Albers at Yale, Hoener was known for his circles. ("Professor of Small, Black-and-White Circles," some students called him.)
Lancaster loved art enough to rally a half-dozen friends one overnight to paint a huge mural in the dining hall, replicating a popular Peter Max painting, its centerpiece a bright, perfectly round, yellow-and-orange sun, rising or setting.
And then, somehow, she doesn't remember how or by whom, Lancaster was invited to design the diploma. She jumped at the opportunity. "I wanted to make a contribution," she says.
Lancaster worked in the round, settling on the theme of a circle to symbolize the Hampshire mission to prepare students for continuous and lifelong learning, the circle of knowledge. She borrowed a plate from the dining hall — living in Merrill House, it was faster than chasing down a compass in the art building — and traced it. Then, variation on a theme, she outlined the oval lid of a Bigelow tea tin, Constant Comment, her favorite. "I've always believed that less is more," she says.
She contracted with a print shop in town, selected a nice 80# parchment, produced 50 sheets, and calligraphed the names of each graduate in black ink and loving precision. Because a special round die cut was too expensive for a fledgling school, Lancaster knew the circle would need to rest in a square field. She just had no idea, four decades later, that it would still be there, revered for its timeless Hampshire-ness.
Kim Saal 70F is one of the reverent, perhaps more devoted than most. He was handed his diploma in 1974, a year before the inspired plate-and-tea-tin tracing, and it rankled. "The typeface was huge," says the Hampshire trustee, "all caps, flush left, printed in gray and black." Annoyance turned intolerable when he saw Lancaster's design. "I called Hampshire and I lied," he says. "I said I misplaced my diploma, and could they send me another one, with the circle." He's kept both, but only one has a frame and a place on his wall. [See photo gallery below.]
EPILOGUE
Circles were a prevalent 1960s design motif. Some iconic examples: Peter Max. The peace symbol. Flower power. The smiley face. The Who's logo. Scores of album covers. And on and on.
Karen Koehler, professor of architectural and art history at Hampshire, is an expert on the Bauhaus and the recipient of a prestigious fellowship this summer to study the school's founder, Walter Gropius, at the National Gallery of Art. Koehler says the Bauhaus rejected the conventional methods of teaching art by imitation, and this led to a focus on the foundation courses, which Albers taught at the Bauhaus, Black Mountain, and to Hoener and others at Yale, on geometric shapes — including circles. The Bauhaus teacher and artist Wassily Kandinsky used circles to represent utopia; the use of geometric forms often had complex sources and meanings.
The Bauhaus course plan was designed as a circle. Koehler stresses, though, that at the school many mediums, styles, and subject matters were explored, in addition to abstract forms.
Interestingly, when Professor Hoener, now deceased, designed Hampshire's first diploma, in 1971, he didn't use circles, resorting instead to a classic, formal diploma layout. Looking back more than four decades, Lancaster says she doesn't remember if her professor of small black-and-white circles influenced that first round diploma.
Lancaster explains that another professor had more influence on her studies: her adviser, Louise Farnham. Academically, Lancaster was less interested in art than in psychology, combining the latter concentration with cognitive science for her Division II. One night she went to hear a lecture at Amherst College by famed University of California Psychology Professor Paul Ekman, known for experiments in facial expressions and emotions. The New Jersey native was so inspired that she approached him on the spot (as Hampshire students do), and asked to study with him in California.
Lancaster spent the following year as an assistant in the human interaction lab at the University of California Medical Center, in San Francisco. There she initiated a research project into how extrovert and introvert personalities interpret facial expressions, which would comprise her Division III thesis.
After Commencement, Lancaster transitioned from psychology to technology. She retired this year as a senior project manager in the information technology department of Pacific Gas and Electric, in San Francisco.
But she did continue working in art throughout her life. Her mother recently mailed her 50 paintings that she'd created over the years, which Mom had collected. Lancaster says she expects to take advantage of retirement to spend more time painting. Her easels and paints are always at hand.
From the Summer 2017 issue of Hampshire's Non Satis Scire magazine.
GALLERY
1