Univ of Illinois Professor of African American Studies To Deliver Schocket Lecture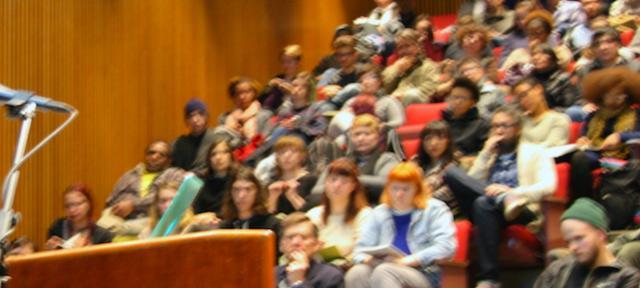 Professor Roderick A. Ferguson, professor of African American studies and gender and women's studies at the University of Illinois, will speak on "Baldwin, Black Queer Radicalism, and the Critique of Western Civilization" at the ninth annual Eric N. Schocket Memorial Lecture on Class and Culture.
The public event will be held on Thursday, April 7, at 4 pm in Franklin Patterson Hall's West Lecture Hall.
Ferguson co-directs the Racialized Body research cluster at the University of Illinois Chicago. From 2007 to 2010, he was associate editor of the American Studies Association's flagship journal, American Quarterly. He is the author of The Reorder of Things: The University and Its Pedagogies of Minority Difference (2012) and Aberrations in Black: Toward a Queer of Color Critique (2004) and coeditor, with Grace Hong, of the University of Minnesota Press book series Difference Incorporated.
The annual Eric N. Schocket Memorial Lecture on Class and Culture was established to honor the memory of Eric Schocket, who taught American literature at Hampshire College from 1996 until his death in 2006. A nationally prominent scholar of American literature (his first book, Vanishing Moments: Class and American Literature, was published in 2006) Professor Schocket wrote primarily on issues of class consciousness and social stratification in America, as seen through and changed by the lens of literature.
For more information, please contact Linda Green at ljgPR@hampshire.edu.
 
1