Student Employment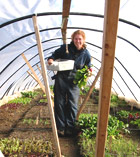 Off-Campus Supervisors
This office is located across from Student Financial Services on the first floor of Blair Hall and handles all aspects of student employment for both On and Off Campus positions. The Student Employment Office hours are as follows:

Monday and Tuesday: 9:30-12:00 and 1:00-4:30
Wednesdays: See Student Financial Services
Thursday and Friday: 9:30-12:00 and 1:00-4:30
Only students who have Work Study eligibility as part of their financial aid awards are eligible to work under this program. It is the students responsibility to secure employment using the intranet's student employment listings.  Receiving a work study award does not guarantee a job, but gives the student the opportunity to persue jobs that may be available . There are a variety of employment opportunities and experiences that will enable students to meet their work study award eligibility as well as their academic schedule and interests. 
Students work an average of 6 hours per week and are paid directly on a bi-weekly schedule according to the time slips they submit on the HUB. The wage rate is $8.00 per hour for all positions. Students may need to use some of their work study earnings to satisfy their tuition bills; they have the option to pay directly or sign up for payroll deduction through this office.
Students are required to complete work papers before they begin their employment On or Off Campus under work study. All first-time employees at the college must complete the following documents: I-9 form, W-4, M-4, and each job requires a Work Authorization form be submitted to the Student Employment Office. All of these are available at the Student Employment Office and/or should be provided by the student's employer.
Student Employment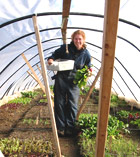 Off-Campus Supervisors