Summer Academic Programs
Looking for Hampshire's summer academic programs?
More info »
Location, Location, Location
Located on an 800-acre campus of orchards, farmland, and forest within the historic Pioneer Valley, Hampshire College provides a peaceful, professional setting for conferences camps retreats and social events. The campus is easily accessible by car, plane, and bus, and provides ample parking for groups of varying sizes.
Professional Service, Packaged Pricing
We are a certified one-stop shop, providing organizational and logistical services that are timely, professional, flexible, and customer-driven. As members of the Association of Collegiate Conference and Events Directors-International, ACCED-I, and Unique Venues, our professionals are knowledgeable in the field of event planning.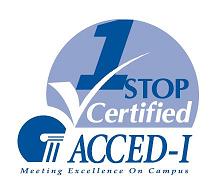 Logistical support services include assisting with the selection of the appropriate event or program space; coordination of campus events; support services; facilities and grounds; media services; food and beverages; public safety; equipment rentals; floral arrangements; signage; security; and parking.
A few words from past and present program directors about their experience with Hampshire:
For the past five summers we have operated our summer program on the campus of Hampshire College. Michele, Jen, and their staff in event services and summer programs go out of their way to accommodate us and make our program run as smoothly as possible. From the dining staff, campus security, housing services, and media services everyone at Hampshire has always been there to help. Hampshire is a beautiful campus and a wonderful place for us to spend our summers!!

- Katie Roman, camp director
Summer Academic Programs
Looking for Hampshire's summer academic programs?
More info »