ISEP (International Student Exchange Program) is a network of colleges and universities cooperating to provide affordable access to international education for a diverse student population. ISEP students gain intercultural competence through integration into their host institution and host culture while exploring the international dimensions of their academic field. Our membership provides an opportunity for Hampshire students to study in some of the most highly-regarded institutions in the world.
Choose from over 150 host universities in 50 different countries.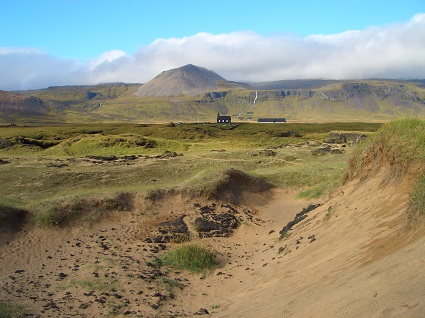 Photo by Todd Lerew F'05, who studied at the University of Iceland through ISEP-Exchange in fall 2007.

For every student Hampshire sends to an ISEP-affiliated school, ISEP sends an international student to study at Hampshire College. This exchange enriches the Hampshire community by offering exceptional study abroad opportunities as well as increasing the number of international students on campus.
ISEP-Exchange vs. ISEP-Direct
Through ISEP, students can choose from two program options (1) ISEP-Exchange and (2) ISEP-Direct. The ISEP-Exchange Program functions as a normal Hampshire Exchange Program (regarding tuition and fees) while the ISEP-Direct program functions as a field study. ISEP placements are competitive, have early deadlines, and require additional application procedures. Please check with the ISEP coordinator in the global education office if you are interested.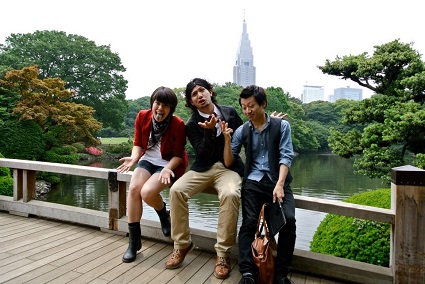 "Yoyogi Park", Photo by Mel Mel Sukekawa-Mooring F'09, Spring 2012 ISEP-Direct Tokyo International University
Eligibility
Div II students and first semester Div III students are eligible. All applicants must be in good academic and behavioral standing to participate. Detailed information on Hampshire eligibility requirements and policies is available under the Eligibility Requirements in the Exchange, Field Study, and Short-term Field Course section of the Hampshire College Handbook. 
Sites Available Include:
Africa:  Botswana  |  Ghana  |  Morocco  |  South Africa
Asia:  China  |  India  |  Japan  |  Korea  |  Malaysia  |  Thailand
Middle East:  Turkey  |  United Arab Emirates 
Oceania:  Australia  |  Fiji  |  New Zealand
Canada and UK:  Canada  |  England  |  Northern Ireland  |  Scotland
Europe:  Austria  |  Belgium  |  Bulgaria  |  Czech Republic  |  Denmark  |  Estonia  |  Finland  |  France  |  Germany  |  Hungary  |  Iceland  |  Italy  |  Latvia  |  Lithuania  |  Malta  |  Netherlands  |  Norway  |  Poland  |  Portugal  |  Spain  |  Sweden  |  Switzerland
Latin America:  Argentina  |  Brazil  |  Chile  |  Costa Rica  |  Mexico  |  Nicaragua  |  Puerto Rico  |  Uruguay
How to Apply
Students are required to contact Hampshire's ISEP coordinator before applying. Note: Students should apply by the ISEP Priority Deadline below. Placement after this date may or may not be possible; contact Hampshire's ISEP coordinator for details.
ISEP Priority Deadlines:
Semester 1 (Fall) or Academic Year: February 1 
Semester 2 (Spring): September 1
Hampshire ISEP Coordinator
Hampshire students should contact this coordinator for applying ISEP-Exchange and ISEP-Direct programs:
Matthew Shamey
Global Education Office
413.559.5542
mshamey@hampshire.edu