Alum Jon Krakauer 72F's True Crime Bestseller "Under the Banner of Heaven" Made into Television Limited Series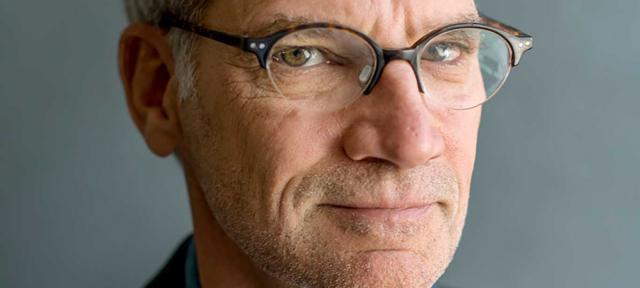 The star-studded series is based on Krakauer's acclaimed nonfiction book, which examines religious fundamentalism in the American West.
Jon Krakauer is a mountaineer and author of such bestselling books as Into the Wild, Into Thin Air, and Under the Banner of Heaven, the latter of which has been turned into a limited series starring Andrew Garfield, Daisy Edgar-Jones, Sam Worthington, and others.

The series follows "Detective Pyre," played by Andrew Garfield, a devout detective whose faith is "tested as he investigates a brutal murder that seems to be connected to an esteemed Utah family's spiral into the Church of Jesus Christ of Latter-day Saints fundamentalism and their distrust in the government." Created by Academy Award-winner Dustin Lance Black (Milk, When We Rise) and directed by David Mackenzie (Hell or High Water, Perfect Sense), the FX limited series is coming this spring and will be exclusively available for streaming on Hulu.
Krakauer was the recipient of an Academy Award in Literature from the American Academy of Arts and Letters in 1999 and his writing has been published by Outside, GQ, National Geographic, Rolling Stone, Architectural Digest, Playboy, The New Yorker, and The New York Times, among others. An article he wrote for Smithsonian about volcanology received the 1997 Walter Sullivan Award for Excellence in Science Journalism and his 1996 book, Into the Wild, remained on the New York Times bestseller list for more than two years.