Appointment of Co-Deans of Institutional Diversity and Inclusion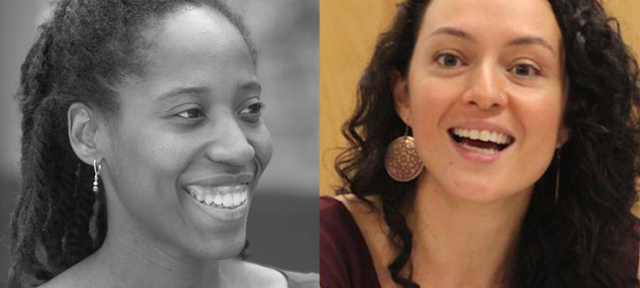 Assistant Professor of Anthropology and Latin American Studies Roosbelinda Cardenas and Associate Professor of African American History Amy Jordan have accepted the position
We are pleased to announce that Assistant Professor of Anthropology and Latin American Studies Roosbelinda Cardenas and Associate Professor of African American History Amy Jordan have accepted the position of co-deans of Institutional Diversity and Inclusion (IDI) starting in July 2020. We are grateful for the work that Natalie Sowell, the current dean of IDI, and the IDI team have performed all year to incorporate the principles of anti-racism, diversity, and inclusion throughout the curriculum, develop community-engaged learning opportunities, and build a vision for an institutional culture that matches our aspirations.
Leading the search for this important leadership position, Natalie has been instrumental in ensuring continuity in those efforts. Roosbelinda and Amy will be working with faculty, staff, students and other administrators to make significant and lasting changes at Hampshire College in order to combat racism and white supremacy as a common project. They will be working in close collaboration with the dean of faculty and the two academic deans in a newly configured academic leadership structure. Because many goals of the position are college-wide, the dean of IDI also reports to the president and is a member of the senior leadership team.
Please join us in congratulating Roosbelinda and Amy and welcoming them to this position!
Ed Wingenbach, President
Eva Rueschmann, Dean of Faculty
Christoph Cox, Incoming Dean of Faculty
1