Dr. Sheila Lloyd Joins Hampshire College as Senior Vice President for Justice, Equity, and Antiracism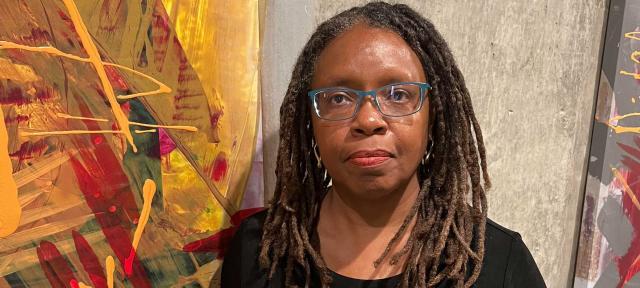 Dr. Sheila Lloyd will join the senior administration at Hampshire College to provide vision, leadership, and direct support for all aspects of the College's efforts to build an actively antiracist institution, with a particular focus on curricular innovation and professional development.
She will serve as a strategic adviser to the President and Board of Trustees, collaborating with other senior leaders to develop, implement, and assess an equity and antiracist strategic plan for Hampshire. Lloyd is committed to the pursuit of educational justice, the quest to realize equitable student outcomes, and the intentional creation of inclusive and thriving communities to effect profound institutional transformation.
"Dr. Lloyd's scholarly and administrative commitment to liberatory transformation will be a tremendous asset to Hampshire as we pursue the collective responsibility of our community to become more just, more equitable, and more antiracist," said President Ed Wingenbach. "Dr. Lloyd has had a profound impact on students, staff, and faculty everywhere she has worked; I am confident that she will help drive sustained efforts to identify how power, policy, and culture reproduce white supremacy at the College, and to act to counter its harmful effects."
Dr. Lloyd joins Hampshire from the University of Houston-Downtown, where she served as associate vice president for academic affairs. Before that, she was associate provost for teaching, learning, and faculty affairs, the founding director of the Center for Faculty Excellence, and accreditation liaison officer at Mills College. Dr. Lloyd earned tenure and the rank of full professor at the University of Redlands, where she was director of assessment. Among her academic interests are Black literature and contemporary literary theory, and she says she looks forward to advising and occasionally offering classes at Hampshire, where she will hold faculty status as Professor of Black Literary and Cultural Studies.
"I am excited to join Hampshire," said Dr. Lloyd. "I see myself contributing to a strategic assessment of how the College operates, collaborating with the Hampshire community to transform higher education, and contributing to an impetus for positive change as represented by the aspirations that led to the creation of this inaugural position. My leadership style of inspiring, motivating, and engaging individuals is well suited for Hampshire College, and I can think of no better place to continue my life's passions and work." 
Lloyd will begin her tenure on August 1. 
 
1