Hampshire College, Hitchcock Center Sign Ground Lease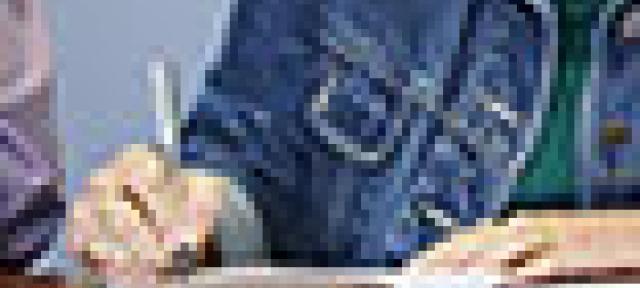 It's official: With the April 17 signing of a 95-year ground lease, the Hitchcock Center for the Environment is relocating to the Hampshire College campus. The Hitchcock Center, which remains independent, plans to complete a new building in time for its fall 2016 programming.
The Center plans an official groundbreaking ceremony on May 1 at 4:30 p.m. at its new site, located northwest of Hampshire's Human Resources building.
The new building will be the second "living building" on Hampshire's campus, joining the R. W. Kern Center in seeking certification through the Living Building Challenge. When both buildings are certified, Hampshire is expected to be the only campus in the nation with two living buildings.
Negotiations between Hampshire and the Hitchcock Center have taken place over the past 45 months. The two share many values and goals, including deep commitments to innovative, hands-on programs and sustainability.
The Hitchcock Center offers year-round environmental education programs serving children, youth, and adults. Program participation is projected to grow by 40 percent by the year 2020, necessitating more space than the current location can accommodate.
The Center helps people to explore the interconnections between the health of humans and ecosystems. Education outside the classroom is as important, if not more so, than education inside the classroom.
Access to the abundant natural landscapes and open spaces of Hampshire's land for outdoor learning will be an important aspect of the new location, according to Hitchcock executive director Julie Johnson.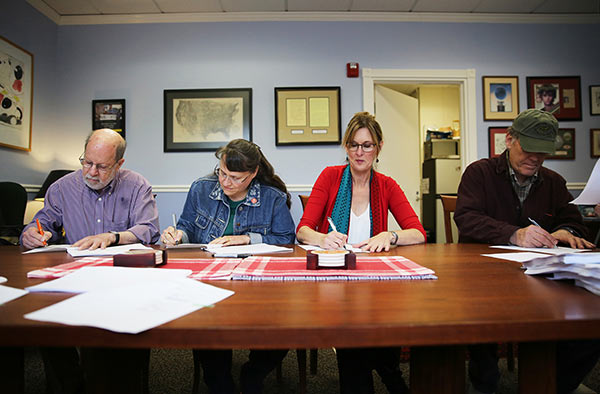 In photo, L to R:
Trustee Kenneth Rosenthal, chair of the board's Buildings, Grounds, and Environmental Sustainability Committee; Hitchcock board president Jaana Cutson; Hitchcock executive director Julie Johnson; President Jonathan Lash
1