Hampshire Offers a New Home for New College of Florida Émigrés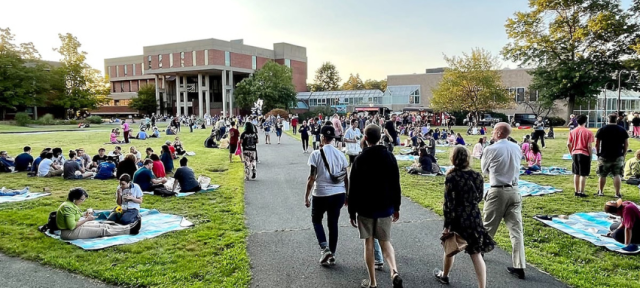 When conservative leaders took over Florida's only public liberal arts institution, the College knew it had to help. In March, we offered admission to all New College of Florida students in good standing and to match their current cost of tuition. 
As of August 31, we're pleased to announce that 35 New College of Florida students have found a home at Hampshire. Inside Higher Ed took note. 
In the wake of Ron DeSantis's move to transform the liberal arts college in Sarasota into a bastion of conservatism, dozens of students sought a way out. With faculty fleeing New College in droves and students increasingly wary of the new leadership—which among other things axed the diversity, equity and inclusion office and eliminated the gender studies program—Hampshire's offer of admission to any New College of Florida student in good standing quickly won notice and appreciation.
"I can't believe how much this school reminds me of when they first started at New College, as far as the genuine kindness and the genuine caring. They genuinely want to help. They genuinely want to be there," said Tracy Fero, the mother of a student who transferred to Hampshire and a vocal opponent of New College's recent changes. "I forgot that because of the last eight months of fight or flight."
 > Read the entire story by Johanna Alonso at Inside Higher Ed.
1